Today's topic comes from The_Freak and the explanation is near the end of this blog. Good times indeed to be had for all.
It's movie time. Not new ones, but a few I needed to catch up on. The first I watched was one I borrowed from Cork. It's
Hustle & Flow
. Of course that movie didn't come out in my area. We never get the good thug movies in my racist redneck area unfortunately, but we're used to that now. Anyways, unbelievable movie here. Terrence Howard straight brings it as an actor here and even can bust out the raps. I've had this soundtrack CD when it came out and me and Cork are both big on it. If you're into the rap game or the thug type of movies, this is right up your alley if you haven't seen yet. Another movie I saw this week? I rented
The Benchwarmers
. Yep, the movie with Napoleon Dynamite, The Animal, and Joe Dirt. That's Jon Heder, Rob Schneider, and David Spade. To me, those nicknames are what I'll always remember them for. Hilarious movie. If you're into funny movies, this is for you. Both of these movies are highly recommended.
It seems like the
Real World
crew is dying down. I don't talk to many people anymore who are still into it. Yet I can't miss it and have been with it since the beginning. The finale to Key West was this past week for those not in the know. It seemed like this season flew by. It wasn't much of a season though, but the ending was done well and touching. Paula Walnuts breaks down at the end and thanks the crew for saving her life. Next, we get the reunion show where it'll be drama, I can't wait. Come on now, isn't it time to put each season on a DVD? That'd be money.
With Cork in Morgantown, our
Denny's
trips are limited, but that doesn't stop us. We hit it up on Saturday night for the first time in a while, so we were due. Not much action to make note of though, wish I had some stories from that, but that's how it goes at times. We got there around 2:00 and there wasn't much of a crowd. Usually you get the drunks and dirty stripper crew then, but nope.
A few interesting things that have me cracking up from my girl Felisha. She's a hardcore Iverson fan and this one I didn't know either. His mom Ann had twin boys and one of them died. Well, the one that lived, she gave him a classic name. Mister Allen Iverson. What's up with that? It's hilarious though, I gotta admit that. He'll be like 7 years old getting all up in kids' grills at school and saying, "That's Mister Allen Iverson to you!" Also, have you heard of the
Chicken Noodle Soup Dance
? It's so dumb that it's genius. If you haven't seen it yet, here's some cats in Harlem doing it, courtesy of
YouTube
:
http://www.youtube.com/watch?v=l0tAZtXNKjs
. You can thank me afterwards. You know you'll be doing it in front of the mirror.
Fantasy football time. On Tuesday, I had my first draft of the year and that one was the elite
A#FL
. 18 members of a keeper league as I mentioned. I'm satisfied with my team. I have
ManDingo Fantasy NCAA
league to draft for on the 27th and Sweet Pea's
Shinnston Fantasy League
to draft for on September 3rd and that will be our money league. I won't ramble on these leagues too much for now, but I'll post my
A#FL
roster for those interested..
QB: Marc Bulger (STL), Tom Brady (NE), Jay Cutler (DEN), Joey Harrington (MIA)
RB: Julius Jones (DAL), Thomas Jones (CHI), Ciatrick Fason (MIN)
WR: Reggie Brown (PHI), Marty Booker (MIA), Michael Jenkins (ATL), Troy Williamson (MIN)
TE: Todd Heap (BAL), Joe Klopfenstein (STL)
K: Neil Rackers (ARI)
D: Cleveland
Here's a weird one, but I can't be the only one that has ever thought this. Maybe so though, but here goes. You know those little capsule foam toys the kids have? They look like pills, but you drop them in water and they bust open and some funky animal forms? I wondered, what would happen if you swallowed one of those in capsule form? Now someone out there reading is going to try this, hah. You might have a foam giraffe hanging out in your stomach, go for it.
On the CD news, my girl Danielle just wrote me as I was typing this thing out. Here's what she says and I won't put her online nicknames on there so all of you stalkers can't hit her up, hah..
I was reading your blog, which I never do by the way...I'm a bad friend I know
you bought a Pharrell Cd and everyone tells me my fiance looks like him
just a tidbit of info for ya
Bird's Dirty Thug Ho of the Week
:
http://www.myspace.com/lovebarnett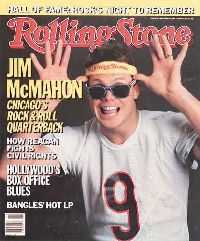 3 Quick Thangs
:
1. This from the guy with the most posts in
Lobstah
history, Kasher, so thank him for this great find:
Pornotube
. Yep, it's
YouTube
, but porn. You know you can't wait to go inside.
http://www.pornotube.com
.
2. Birthdays for Monday, August 21st: Wilt Chamberlain would've been 70. Kenny Rogers is 68, for real?? I knew he mangled himself bad with a facelift, but 68 I wouldnt't have guessed. 2-time
Heisman
winner Archie Griffin goes for 52. Actress Kim Cattrall is 50. One of my favorite
NFL
guys ever, Jim McMahon is 47. Amy Fisher hits 32. My boy Spank celebrates his 26th, we're getting old. Hayden Panettiere, the chick that is on the most recent "when is she legal" sites, is 17. Soon, she'll be cracked out like the Olsens, Hiltons, and Lohan. Book it.
3.
Madden 2007
out tomorrow night at midnight, w00t!