Last Friday night started the winter blizzard madness. I of course, loved every second of this. Bring on all the snow you can deliver, I'm always down for that. Once it started coming down, it didn't stop until well until later on Saturday. It picked up again and gave us another dose. We had a good foot and a half in some areas and a plus is that it gave me a longer Christmas vacation, so chalk it up. I can't drive in normal conditions, but something about when it snows, I feel comfortable in. People are probably cussing me on regular days for not knowing how to drive well, but I'm doing that on snow days when people are going 5 miles per hour. We were due for a snow like this and I hear it's going to be a rough winter, that has me excited indeed. Shoveling like a madman was not much fun though, but I won't complain much, everything else about the snow is great to me.
I was doing my Christmas shopping and it was jammed packed as usual around this time of year. I didn't mind, that's part of it, you just deal. You know how they have the tiny trinket shops in the middle of the mall that nobody gives two cares about usually? I was going by one the other day and instead of just ignoring those workers, I was bored and figured I'd at least get a conversation out of things. This Russian girl was working at some nail place and comes up running to me. She asks if I have a girl to buy for this season and blah blah. I told her all I have girl wise to buy for this year is my mom and she's already taken care of with gifts.
I played her game though and let her tell me about her product. She then asks to see my fingernails. I laughed and figured why not, I'd show her my mangled nails that I bite down till no end. She acted all surprised how bad they were, but I told her there isn't much to my nails anyways and they're usually a mess. Still, she started grinding away with some rock looking piece and was working over my thumb. She was describing the steps she was going through and then put this wet junk on it afterwards. Then she wiped it off and it was all shiny like bling. I'm sure there are girl terms for this stuff, but you're talking to a guy who bites his nails nonstop. She said she hoped I didn't care, but that my thumb was going to be shiny for about two weeks. People really buy this garbage though? So I ended up leaving with one thumb shined up, weird. It made for an interesting stop though if nothing else.
Speaking of shopping, here's one that has had me confused for quite a while. It's nothing major, but I'm going to bring it up anyways. You never know what topics I'll throw in here. You're buying your goodies and end up paying for it like you normally would. No biggie yet. Then they give you a receipt. It seems like more and more stores are doing this, but what is the purpose of having a receipt that is 8 feet long? What happened to the old school receipts that you can just throw in a bag or your wallet without having to fold up a zillion times? I'm glancing at one right now from
JCPenney
and it's crazy. I could list everything on this receipt, but it'd end up being a novel, blog style. Anything from website surveys, how much you can save on eye glasses (seriously, that is on this one), two sections of return/exchange rules, and a lot of other useless things. I'm looking at one from
Target
and it has half of the receipt being taken up by how you can win a $5000 gift card, a section in Spanish, and then how you can get gift cards. Just keep these things simple is all I ask. I don't need to see any ads on these, offers that I have to email something about to be a part of, or news about the local singles that are awaiting by the phone for you.
Remember a while back how I was talking about the
T-Mobile myTouch
phone commercials? It had the old crew of Chevy Chase and Whoopi Goldberg in it just to name a few. I personally, not that I know a thing at all about marketing, didn't think it'd be hitting their target age bracket by having these people in the commercial. Sure, they are still "names", but not many in the younger generation are going to be sold on a cell phone commercial with that cast. Weirdly enough, they have a new and updated commercial. This one has Avril Lavigne, Dwight Howard, Wyclef Jean, and Brad Paisley in the mix. Wyclef and Paisley aren't "young", but at least they're not ancient. Plus, they're current as far as what they bring to the table. That still might not make a difference one way or the other on if a person is wanting this exact cell phone or not, but I don't think it can hurt matters. Again, that's just my two cents which might not mean much to anyone.
I haven't done any movie reviews in a while, so I'm finally due. Earlier in the summer, I was watching a lot. The past few months, hardly any at all. A few that everyone and their brother has seen except me until this past week, I'll talk about this time. Yeah, you'll be shocked I haven't seen either when both are movies that are right up my alley. I was hanging with Whip over the weekend and she made it a goal to get me caught up on a few good ones. The first is
The Hangover
. I haven't heard one single bad report on this movie, so I was hoping that it wouldn't let me down. Some people are calling this their favorite comedy ever and all of that. I'm not going to go that far, but it will rank high on most people's re-watchability chart. The Mike Tyson scenes made it for me and the characters are all well done, especially the guy who played Alan, Zach Galifianakis. We also get an appearance from Heather Graham, better known to me as Roller Girl in
Boogie Nights
, who has a decent sized role in this one. Hard to believe she'll be 40 next month. Even the great Mike Epps is in for a bit. Go check this one out if you're one of three people in the world who haven't seen it yet, really funny. My final grade? 8.2 Tyson knockout punches out of 10.
Let's go to our next movie from that night. That one would be
Wedding Crashers
. This one has been out for a while, so when I tell people I hadn't seen it, they don't know how to react. Now, I can say I finally watched this one. I haven't seen a ton, but I'm not sure I've seen an Owen Wilson movie before and came out not liking it. Upon looking through the cast, I didn't pick up on it at the time I guess, but Bradley Cooper who played Phil in
The Hangover
is also in this one. I enjoyed this movie here as well, another one I haven't heard anyone dislike. The whole idea of this might be something interesting to see tried in real life. I'm sure it's been tried quite a bit since the movie in 2005. He had been big before, but I think this movie for Vince Vaughn really shot him up into a star. Not that I know much on movie critiquing. It doesn't seem like she's done anything too major before or since, but I'm a fan of Isla Fisher. How can ya not be? Ok, you want my final count of this bad boy. I'm going to lock this one in at 7.9 womanizers out of 10. Whip, you took one for the team on watching the
Wrestling with the Troops
special that night too, I didn't even offer, so I had to get a little laugh out of that.
On Wednesday, it was basketball time. Last year, I didn't go to a single WVU basketball game for some reason. Usually I go to a decent bit each year just because. As I've stated before, I have no problem with WVU basketball and hope they do very well actually, Huggins has some studs in. It's just the football side of things that I always end up having problems with since I'm a Notre Dame guy and we all know that's not a good mix in my area. Big props to Harbert for hooking Sidell and I up with the tickets, as well as Michael who I got to meet that night, a funny dude. This was my first time seeing the new scoreboard in The Coliseum and I went away impressed. The screen's picture is so clear and the new video presentations are top notch. I said a few years ago that Huggs would only need a few years to get his style of players in and then it'd be on. He's already there, been in the Top 10 all year and seems very solid. We'll find out come conference time in January, but I think this team is ready to go. I'm a big fan of Dalton Pepper who is only a freshman, this kid is going to be good. He was the 2009 Pennsylvania Player of the Year and a 3-time all state selection. As an added bonus, his AAU team growing up was called the Jersey Shore Warriors. I wonder if Pauly D was their mascot.
After the game, we all hit up
Applebee's
. After walking about a mile to get to our car in the freezing cold, we parked at
Chick-fil-A
, there was hardly anyone at the restaurant for some reason. That's fine by us, get us right in. An hour before the game, we couldn't get into several places it was so packed and settled on
Wings Ole
, straight up old school in there but I love that place.
Applebee's
here must be a regular hangout for the basketball team. The last time I went there after a game, most of the team rolled in shortly after and the same was true this time. I'm not star struck often, and these guys are kids to us, but it was still neat to see them come in and be all excited about a Top 20 win against Ole Miss. Wellington Smith who had a career game was there as well as Jon Flowers. Wells eventually walked over to Flowers' section and Flowers started clapping for his big game. He looks over at us and has us do the same for him and it was a funny exchange. Something that normally wouldn't be my first choice, but I wanted something different, the Grilled Shrimp 'N Spinach Salad. The description on the menu? "Tender spinach, crisp bacon, roasted red peppers, red onions, toasted almonds and hot bacon vinaigrette—all topped with succulent shrimp." This is worthy if you're a salad fan, very good. To end that night, it never gets old with the Class of 97 (yeah, we're old) crew getting together and doing it up. Harbert, props again for the tix, we need to do that again one day, except maybe next time we can meet you in Fairmont instead of us driving into the middle of nowhere, hah. Just messing.
Christmas Eve action comes to us next. It's the Annual Boggess/Tate Christmas Eve Bash. It's a tradition that we've been doing for years and we all look forward to it. I'm not sure why, but it seems to work, plus you can't go wrong with family time. The food spread with our family is never any joke and some of the best eating you'll ever have. It's about impossible for me to pick a favorite thing I ate as I was being a big fat boy and literally tearing stuff up all day. On the actual food stuff it'd be a mix between my Aunt Linda's fettuccini which I started eating less than 5 minutes as it came through the door, Jill's spinach/roasted red pepper dip, or my mom's zitis. The dessert side of things? Where do I begin? I'm giving props to Kari's cherry cheesecake and Maria's chocolate thingy that I never know what to call it but I tear it up at every outing. Felisha, your cookies came in the mail at the right time this year. Those were a big hit and even though I've told you and your mom already, a huge thanks goes out for that, they rocked. I'm still impressed with the whole container and wrapping idea for it, you didn't mess around.
I wish there were more games on Christmas Eve, but we did with what was given to us. I'm doing absolutely terrible in Ozzie's bowl pool this year which has 70+ members as part of it, the most ever. Our entertainment for the sports fans was the Nevada/SMU game. Nevada was favored by 11 and got trounced like they were just some bum. That night, I guess they were just that. I would've bet almost anything I had on the over of this game, but it wasn't even close to the 70 number. 45-10 and Nevada was barely lucky to score all game, minus a cheap touchdown in the final minute of the game. Kyle Padron set an SMU record of 460 passing yards. This kid is a freshman and is going to be something. He looks like he's about 12 years old too.
This night also features the gift exchange that Cork and Spank are each part of. One of Cork's gifts might be my favorite part of the night. As him and Kristen did their honeymoon recently in Mexico, he comes back with an authentic lucha libre mask from there. Yes, I'm a wrestling dork, I admit. Not that you don't all know that anyways. But it's a nice collection piece to add to the wall I already have assembled. Cali Jas, another one in there to make ya proud. This gave Jill the idea to have herself, Uncle Bill, and myself all to put on a mask and be idiots with it. Pics should soon be up I'd imagine.
Towards the end of the night, the girls came up with a gag gift idea the day before that was organized over
Facebook
. People were to bring in either perverted gifts or something that had a stupid meaning that they weren't using anymore. We didn't even get "The Mug" out, it was left behind in the bedroom, doh. Zack will be proud though since it stays in the fam. Hey Jill and Kari, you're responsible for coming to pick up all the gifts you left behind, that's dirty, hah. Either way, I think this idea could be a hit from next year on now that we have an idea of what to use. My gift I got that I didn't trade in for something else? It was way strange and most didn't know what it was at first, from Jill, was a pair of long socks with thumb holes at the end. Yes, you put them up your arm and use them as a goofy glove. Kari, I hear the mailman is going to deliver you a beautiful wreath in the next few days. Word around the fam is that it belongs in your house since there was a great story behind it. I won't get into boring everyone with all of the gifts though. Overall, another fun Eve bash, fairly low key with no trips to the hospital for anyone keeping track.
I'm ending this up by late afternoon on Christmas Day. I'm blessed that everything is going great for everyone around us this season and thankful for all that we have. Some people have nothing at all, so be sure to appreciate all that you have because many aren't nearly as fortunate. As I type this, it's a day of 5
NBA
games on national TV. In my mind, that's heaven. You can't beat that with a stick. Sure, football is ok around this time of year, but I'm always in
NBA
mode for those who know me, obsessed. By the time the next blog comes out, we plan to hit up a Christmas movie tonight at the theater, another tradition. This year's slate of movies for the day is pretty lackluster though, I'm disappointed. Right now the guys are interested in seeing
Invictus
(can a movie with both Morgan Freeman and Matt Damon really end up bad?) and the girls may pick another option. I'll be sure to review whatever we end up seeing. Until then, let's wrap this thing up and you all have a great end of the year!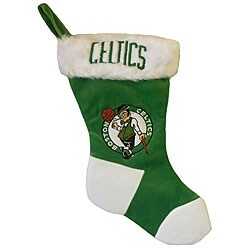 Bird's Christmas Dirty of the Week
: We have a worthty submission this week. Arizona Jas takes her usual spot in recommending another. This is a 19 year old from Cali and she's got a lot we can use. First, I'll start with one of her quotes on her front page, "I would never recommend sex, drugs, or guns to anyone, but they've always worked for me.. i keep it 100, like I'm supposed to.. the life i'm living, the average woman would have broke down a long time ago.!!" Also, I'm usually not much of a tat fan, but they work on this chick, plus she seems to look good, I dunno. What does Arizona Jas say on the matter? "dude, i found you a legit thug ho.. like most of your dirties... are just dirty, this one is a thug and not one I'd fuck with if it came down to it." Here we go, enjoy:
www.myspace.com/baddestxbitchxever
Bird's Christmas Video Moment of the Week
: I have a few video requests backed up in the save file that I'll get to eventually. If you're on that list, no worries, I'll take care of ya. For now though, since I'm posting this on Christmas, we have to go with a Christmas theme. Everyone (almost) seems to at least get into the spirit by seeing 24 hours of Raphie doing his thing from
A Christmas Story
. Mix in a Geto Boys classic that we all know and love and we get this remix. Sidelli, I found this on your
FB
page, so I'm using it here.
3 Quick Thangs
:
1. Who has a birthday on Christmas? We're here to tell you. It starts off with former Oakland Raider, Kenny "The Snake" Stabler, he's now 64. I'd probably take him now over the year that Jay Cutler is having. Jimmy Buffet, who I know everyone but me is fascinated by (not that I'm against him, I just don't know hardly anything about him and wonder why he's so big), 63. Former Miami Dolphins running back and
American Gladiators
analyst, Larry Csonka, also 63. Barbara Mandell, who I haven't heard her name in ages, singer, 61. Actress Sissy Spacek, 60. Annie Lennox of Eurythmics, 55. The best leadoff guy of all time in baseball, Rickey Henderson, 51. Singer Amy Grant, 49. That's all I have, but based on that, a fairly strong group.
2. Christmas facts, why not.. An average household in America will mail out 28 Christmas cards each year and see 28 eight cards return in their place. I mailed out a lot more than that and received less than that.. During the Christmas buying season, Visa cards alone are used an average of 5,340 times every minute in the United States.. Electric lights for trees were first used in 1895.. Coca Cola was the first beverage company to use Santa for a winter promotion.
3. Ending the blog and talking to the infamous Corndog, I asked if he had any random words of advice to throw in this week.. He comes at us with these two: "To be the man, you gotta beat the man. Wooooo!" -Ric Flair.. "My biggest pet peeve in the Christmas season...the packaging of kids toys. I tried to take apart one of the Littlest Pet Shop toys yesterday and it took like 20 minutes to get it all apart from the cardboard. Thats insane!!! That's more random if you wanna go with that....but the Ric Flair came to mind first cause I've been watching some Flair videos today."