Today's topic comes from The_Freak as he figures out a good bit of my topics around here. Soon he'll be put on the payroll for this
Blog
. It's from an old
SportsCenter
skit back in the day and featured Charlie Steiner, the man. For those who know Steiner, you laugh everytime you see that commercial air.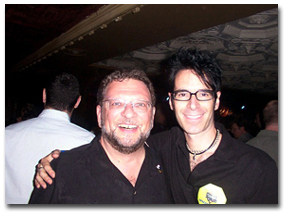 Here we go to gear up for the weekend. I hope everyone had a good Thanksgiving and
Black Friday
. Things are going well here. I'm getting used to having time off work and being a bum, but it's about to end soon. Not so fast my friend. I still have a few days to run shop while I don't have to wake up early. This week coming up I get to wake up at 5:30 and be at work at 6:50. Gotta love bus duty. I'll be like a zombie all week I'm sure, but Christmas is on it's way.
I didn't hit up
Black Friday
this year. I did that last year to check out the madness for the first time. I wish I could've seen the chicks bust each other up to fight for TVs, but I figured I'd be better off being an internet junkie and staying up till 7:00. Out of the past 5 days I don't think I've been to bed before 6:00 AM. I have a 7:30 and 7:00 in there too. Me and Cork rolled to Denny's one night at 3:00 and watched people camp out for the
XBox 360
. That was fun.
Anything big go down over Thanksgiving? Nothing major that I can think of. The food was great as usual and a few of my boys came over to watch games and be our regular bum selves. Other than that, I live on here basically. I was online after dinner from 3:00-8:00 or so. Cork came over to watch some
NBA
and the WVU game. He leaves, I get a quick shower, and I'm on here from about 12:00-7:00. I think I left my seat once and that was for a
Gatorade
. Yeah, I'm far too gone now. Way too addicted, but you know I wouldn't have it any other way.
Real World
finale huh? What some drama we had in the first 15 minutes. It made for good TV though, so I won't complain. Nehemiah turned into straight OG when he got up in Rachel's grill and had her crying. Maybe she deserved that after thinking none of the guys would step up to her since she's a chick. He didn't hit her or anything, just put the fear into her until she bawled her eyes out. Then the last 15 minutes was basically what the entire season was for, to show Danny and Mel together. Not one of my most memorable seasons at all, but I still didn't miss a single episode. Next week is the reunion, so that could be good. Nehemiah accuses of Danny of being a Ben Affleck wannabe.
Some good wrestling action this Sunday. It's one of the Big 4 pay per views,
Royal Rumble
,
WrestleMania
,
SummerSlam
, and this week we get
Survivor Series
. I always did like this one since it has the old school feeling. You can't go wrong with a good ol'
10-Man Tag Match
. These are usually good matches as everyone gets to put their moves on and it ends up in utter chaos. The big match this year has the 5 from
RAW
(HBK, Big Show, Kane, Carlito, and Masters) against
SmackDown's
crew (Bradshaw, Orton, Batista, Rey Mysterio, and the next roid sensation Bobby Lashley). I always cracked up how some of the guys feuding before this match are now suddenly on the same side to help each other. Our
WWE Title Match
has Cena defending against Angle. Flair and HHH go at it in a
Last Man Standing Match
, which will need the
Red Cross
at ringside due to extreme blood loss. Bischoff is fighting Teddy Long, stupid. Trish puts up her
Women's Title
against Melina, who has been improving a lot recently on her ring work. These girls can actually wrestle too, unlike most of the rest of the chicks on the roster outside of Victoria and Mickie James. Of course I'll be ordering this one, so gear up.
Just one CD to make note of this time. That one is
What The Game's Been Missing
by Juelz Santana. I like this one a lot. Rap out of the
Dipset
camp is always a style of their own and the background noises always made their music I thought. A full CD here too, none of this 50 minute junk. Juelz did it big and pushed about 77 minutes onto this thing.
3 Quick Thangs:
1. The birthdays for Saturday, November 26th? Tina Turner is 67, geez. Former Pirates fan favorite Bob Walk is the Big 50.
ESPN Baseball Tonight
, and former baller himself, Harold Reynolds is 45. Chuck Finley Kitain is 43, while Mario Elie of Rockets fame is 42. Cork's favorite Shawn Kemp is 36 on Saturday.
2. Bama Ashley, nice of ya to get a new cam. Already worth it and then some. Quality stuff for sure.
3.
The Ringer
with Johnny Knoxville comes out on December 23rd. It looks awesome on the previews, but who knows.