This week's blog title comes to you straight from the frozen tundra of Yellowknife, way way up there in the Northwest Territories of Canada. We'll thank Carolina, a blog fan from way back, for this week's entry.
This looks to be the last post of November as we all gear up for Thanksgiving on Thursday. At least the ones in the US that is. It also looks to be a blog filled with a lot of different topics, some you may not expect. Sure, they all do, but this one will hit some areas that should keep the people interested, but stranger things have and do happen. As you prepare that turkey in the oven (or one of those deep frier deals which I hear makes awesome turkey, but I've never tried) and eat it, try not to fall asleep on me with too much tryptophan. See, every now and then the blog can bust out the big words like that. I gotta keep everyone on their toes anyways.
When I start out a blog, a tough thing people might not realize is what order to put all the things I want to talk about. I hope that most read through each post, but I realize some come in and just want to read something quick and roll out. Fair enough, there's not enough minutes in each day. How about a few quick movie reviews to set the tone of always being in a good mood around here. As I always say, what fun is it to be in a down mood all the time. You might as well make the best of it and stay positive. I'm on Thanksgiving break right now, so the final two days I had with the kiddies before that time, I might as well pop in a movie and go with it. They deserved it and get along well in my room, so not much more I can ask. On Friday, we got to watch
Are We Done Yet?
. I'm biased towards Ice Cube both as a rapper and actor, so my judgment could be off on this review, but it's what I think. This is a movie that everyone can watch and it's a good time. If you liked the first version,
Are We There Yet?
, you'll get a kick out of this one too. The kids are funny in it, Cube does his thing, and for the guys (or girls too I guess), can you really go wrong with Nia Long? Ever since coming into her own during the classic
Friday
, circa 1995, she'd be what we call around here, high quality. I know, you want the rank. We're giving this one 7.5 smacks to the face out of 10.
Monday rolls around and we pop in
Drillbit Taylor
. This one may not be as family oriented, but if you like a comedy that will have you laughing the entire time as much as I do, this movie is for you. One of the funnier movies I've seen in a good while. As with
Are We Done Yet?
, this also kept the kiddies interested during the entire time. Throw me into that mix as well. Owen Wilson is the star here as he's a hired bodyguard for this group of three dorks who keep getting bullied at high school by these two older kids. You get tons of pranks, fights, and laughs for days. Troy Gentile and Nate Hartley play their roles to a tee here as well. Go out and rent this one if you haven't yet, you won't be disappointed. In that case, we're giving it 7.9 kicks to the groin out of 10.
People out there have been wondering how
Kasher's Hottest Babe Tournament
has been going. If you remember, I talked about this not long ago and ran down early results and who all was featured. Now we're down to our Final Four and it's getting intense. In one matchup, we have #2 seed Megan Fox (Actress bracket winner) taking on #3 Carrie Underwood (Singers bracket). On the other side, we get #1 seed Anna Kournikova (Others bracket) facing #7 Lucy Pinder (Models bracket). Out of the four left, I'm throwing my votes in for Lucy Pinder. She's rising up the charts real quick on our message board that we spend WAY too much time on. Megan beat Scarlett Johansson in the Elite Eight to get here, Carrie took out Kate Beckinsale, Kournikova over Allison Stokke and Erin Andrews in a 3-way, and finally Pinder advanced with a win versus Brooke Burke. Give nerds like us who have too much time on our hands a big list of anything and the arguments can be never-ending. I'll be sure to reveal the winner of this once things are complete, so hold tight.
In my local paper recently, there were a few articles to give the rest of the country more firepower for our stereotypes. When you live here, you take it with a grain of salt because a lot of time it's overblown. The stats I'm about to go over now can't be argued though, it makes those in my state who aren't bums thrown into the same mix as some of these others. We were given a failing grade in premature births. The article says out of the child bearing aged (whatever that would be) chicks, 23.1% are uninsured with a 32.6% smoking rate. I'd guess that's the percent of the ones with premature births. Out of that bunch, one out of three are smokers? Ouch. They are probably the ones who smoke while pregnant too. Smoking in general is enough to get me fired up, but when you're carrying a baby too, that's straight up white trash. We again lead the nation in heart disease, rates of diabetes, and high cholesterol, great. Another article in the same time period goes over Huntington, West Virginia. It's deemed as the fattest and unhealthiest city in the entire nation. Hey, I just write about it, not like I'm making it up. This article also says that half of Huntington adults are obese. They are tops in the percentage of elderly people who have lost all of their teeth, 50%. Half, you serious?? The
Yellow Pages
lists more pizza places (nearly 200) for the Huntington area than the entire state has gyms and health clubs (149). Kristie, you need to get your town in order, hah. Just messing with ya.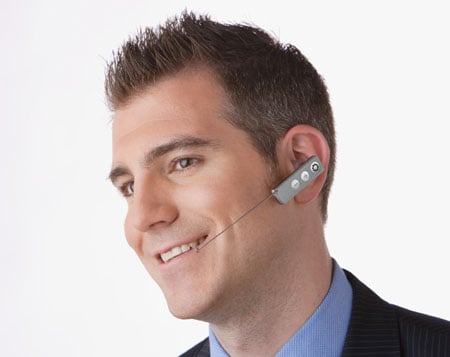 Time for some quick pet peeves. What's up with the people who wear their keychains on their upper arms that look like rubbery bracelets? I guess I'm missing out on that fashion. I just don't get it. Also, I've probably rambled on about this next thing before, but the earpiece that is either a phone,
iPod
, or whatever kind of Bluetooth device? I'm sure it's useful for some people since I don't even know exactly what they are, but to me it screams "Hey, look at me, I want your attention and to be noticed." Lastly, it can't be only me, but how often do you wake up like 2 minutes before your alarm goes off? No matter how much sleep you got that night, if this happens, it can ruin your morning in no time. Those few minutes wouldn't mean anything, but you just seem more refreshed when you sleep until the alarm actually goes off. At least it does to me anyways. I just want to bash my alarm into little pieces when I wake up before it goes off in that situation, just because. But I can't fool anybody, I wake up like a champ and get on with the day regardless.
I'm going to end with a fast one from Saturday afternoon. How fast? Be patient, I'm getting there. Big Cork and his girl Kristin moved yet again, this time not far at all, but to Nutter Fort. We always laugh how often I've helped Cork and Posey move from place to place, but that's what we do. You can't tell your buddies no on things like that, plus it usually ends up not being as bad as you would think. In attendance to help the move was Cork, Ozzie, Posey, and Spank. Posey jokes with me and Cork that everytime we move, he can't let us be in charge since we have no clue on how to load things to save space and have no common sense either. Either way, we're there to add muscle or whatever else. Between Ozzie, Posey, Spank, and myself we went in there like a strung out cokehead bouncing off the walls. We hate sitting around and killing time if we're working. We want to get it done as fast as possible and then we can be bums afterwards. Forget the slow-motion mentality. By the time things were over, we had everything loaded into the
U-Haul
and unloaded in about an hour's time, it was madness, but a job well done. We didn't mess around one bit with that, moving companies would be jealous or something.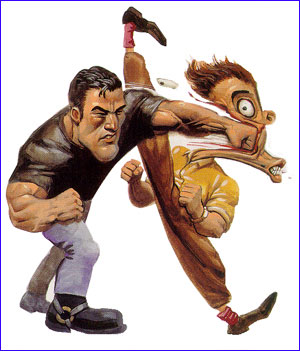 It's time to get this thing to a wrap. The next few blogs should have some decent stories involved if all goes right. This weekend, I'm off to Charlotte, North Carolina with Spank as we head on an
NBA
trip to see my Celtics do battle. We did this same trip last year and weirdly enough, the Celtics are in town there on the same weekend as they were in 2007. Thanks to the scheduling gods for that one. Also, a big hookup since we have a place to stay at Scotty B's and he came through with some box seats down low for free. You can't put a price on that and everyone knows I'm in for
NBA
trips. I wrote about the Charlotte trip last year if you want to search in the old blogs around this time. The week after that, it's off to Marietta, Ohio once again to go support Kenny bust heads in some cage fighting action. It doesn't get much better than
NBA
and
MMA
in person. That's too much excitement at once for this small town guy and then Christmas is right around the corner, time to get pumped!
Bird's Dirty Thug Ho of the Week
: We have an old dirty here. 38 years old, but all legal ages can be worthy of consideration. This one again comes to us straight from Arizona Jas's recommendations. This dirty is one that has a zillion pics too, she needs to slow down, but she did make it into this space this week, so you can't do much about that. Anyways, here's this week's selection, thanks Jas!
http://www.myspace.com/azcrazygurl
Bird's Video Moment of the Week
: We go to the snow infested streets of Webster County to get this addition from Chrissy. If you don't laugh at this one, then I guess you have no humor. Check it out for yourself: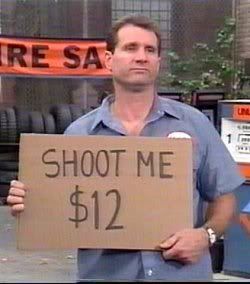 3 Quick Thangs
:
1. Let's try birthdays for Tuesday, November 25th and Wednesday, November 26th. Our first double! Why so? Both days don't feature much is why. Tuesday starts out with Ben Stein. You all know his voice from
Ferris Bueller's Day Off
and
Win Ben Stein's Money
to name a few, 64. Singer Amy Grant, 48, although I'm not sure she's high on the radar of "celebs". Kelly Bundy, aka Christina Applegate, 37. Wednesday has Tina Turner, who hasn't really been relevant lately, she turns 70. Whoa, I didn't figure that old. She looks 105, but you know. Shawn Kemp and his 26 illegitimate children, he's now 39. I could list a lot of C-list athletes, but I'd only be amusing myself with that, so I'll hold off.
2. This week's words of wisdom, straight from the streets of Maryland.. As usual, these are from real people, which makes it even better..
The_Freak (12:09:55 AM): 9 out of 10 guys prefer women with big breasts..the 10th remaining guy prefers the other 9 guys
3. Corndog is getting mentioned this week. We're filled with blog reader mentions this week, always worth going the extra effort to not disappoint the faithful. Corn is all about karaoke and hits up some pretty good submissions online himself. For anyone that knows Corn, picture a guy with the biggest southern accent and who is never in a bad mood, how can ya not like the guy? His recommendation this week is from
Singsnap
. Even if you're not a karaoke person, which I'm not, you'll cure some boredom by searching regular bums on here and seeing how they can rock it out. There's even rap on there, so that reeled me in. I know, it doesn't sound like much that would interest you, but don't say I didn't warn ya.. Also, the blog would like to congratulate Corndog for proposing to his chick recently! If you're wondering, she said yes to Corndog's charm.. More to come next week!