It was 70 degrees here on Monday and as I write this, we have some snow coming down. Gotta love how things go around this time of year. That ends up getting bums sick and then the next guy gets sick and so on. Last week I had the fun sinus infection and all of that. I was able to deal though after taking a day off ball and missing some days of working out which I hated. Anyways, Sunday night rolls around. The past 2 nights of the weekend I had slept 10 hours and rocked it out. So I go to bed Sunday and wake up around 4:00 AM just puking my guts up. Just what you wanted to hear, but that's how it goes. I then go back to bed for a bit, wake up at 6:00 and then head off to work without missing a beat. That's a machine. Still, no fun having my schedule all screwed up with a little sickness, but I'm not down with it anymore.
We're down to the Final 12 on
Idol
, 6 dudes and 6 chicks. What I'll do is give a quick opinion on each of the people left and go from there. As far as the bunch I was rooting for, my girl Asia'h got kicked out and told to never show her face there again, but Chikezie is still hanging on. I am glad that Noriega is off the show though. You can't have that last name and be a little girl like he was, I'm sorry, but he's a bum. I know the
Idol
haters won't like this next section, but it's going in regardless. I think with the nicknames and me not writing a book on each can still keep the interest. And here we go with the final bunch:
Skunk Hair Chick: She was on the verge of getting booted last week, but bounced back and was Simon's favorite this time around. She's different and has the mean voice to help her out. Her look and style could keep her around for a while longer.
Brooke: This chick is like 25, but looks 40. She's a cute chick, but looks more like a mom than someone that age. She does the guitar and keyboard thing a good bit. I see talent here, but I'm not a big fan.
Tattoo Chick: She's the real deal. It's the Irish chick with an arm sleeve tat if you were wondering on which. Vocally, nobody can touch this girl in my opinion. She should go a long way.
Kristy MMA Chick: She's cute and has the country thing as her style. She also trains for mixed martial arts, so she might be able to bust up the rest of these other girls, even if she doesn't look like a fighter. I predicted her to be gone this week, but she's still here for some reason. Maybe because she likes to hang out of her top, even though she really doesn't have much.
Midget Chick: This is the little Filipino girl, Ramiele. She can't be any more than 4'10" I wouldn't imagine. I dig her look though. She's tiny, but has a huge voice. She's always the biggest cryer of the bunch, she goes way over the top when someone gets kicked off the show, it's messed up, but funny in the same way.
Syesha: This girl has some major talent I think. She can sing really good (like I know anything about singing) and looks really nice. Supposedly she started singing when she was 3 years old. 3? Come on now, let these kids grow up and do normal kid things for a while before pushing them into that.
Chikezie Eze: Yep, straight out of Inglewood and he's even had a blog topic in his honor. Always decked out in a pimp suit and he goes the route of pimpin' music. I thought he was a goner this week, but was glad to see him still around.
Little David: No matter what this guy does, he should be a shoe-in to be a serious contender. The little girls are creaming themselves over this kid, while he puts Paula in tears, so all ages love this little dude it seems. I figure since chicks are a big majority of the votes, he should do fine.
David Cook: He's the rocker of the dudes side and comes out with his guitar to do his thing. I think he's unique enough and depending on the song, can make a name for himself. He seems to be comfortable out there on stage instead of being scared to death.
Hernandez: This is the guy all over the news. The former stripper and people are making a big deal out of it. Like we haven't had crackheads and all sorts of characters on before. As far as this show goes, the dude can sing.
Fidel Castro: Another guy that has his own look. It's a whitey with huge thick dreads. My odds are on him to be the first guy busted for weed off of this show, but he seems like a likeable kid. I just think there's more to him than the innocent look he portrays.
Aussie Boy: My favorite to win this thing. I think he's the Tattoo Chick of the dudes, on a different level. Maybe that's just me, who knows.
I want something to rant on, so I'll just go random. It may offend some people, but so be it, just stating what I think. One thing that fires me up and some people might disagree with me, deals with pregnant chicks. No, not what you're thinking. It's the girls that hook up with some bum and act like he's the greatest thing ever and there are no worries. They're not even a couple. Then the next thing, she gets pregnant and acts like the world is collapsing all around her, bawls her eyes out like a little baby and goes psycho. Her and the dude should've thought about that long before fooling around, but you see it all too often. I don't get it. Am I one of the few that is weird and would freak out if I got a chick pregnant or even the thought of it? I thought they told us that when were like in 6th grade to be all safe and stuff, but none of these filthy girls (and dudes) care until babies start popping up. Oh well I guess. Gotta learn the hard way. Imagine that.
How's the books been treating me lately? I finally finished Harry Potter 7. I'm years behind everyone else reading that series, but glad I did. Going in, I never expected that I'd like any of those books. Once you start though, it's like Lindsay Lohan and her crack, you just gotta do it. I really liked the last book, but it's tough for me to pick a favorite. I'm still partial to the earlier books because it's more simple and you can get attached more. But then again, on the bigger books, there's so much detail that everything is broken down for you and it's great that way too. If you're one of the few like me who have never read Harry before, go out and start now, you won't be disappointed.
Now it's time for new books. As I type this, I recently finished up
A Lion's Tale
by Chris Jericho. It has to be one of the best wrestling books I've ever read and I've read a bunch. The stories Jericho tells are excellent and keeps you wanting more. I'm biased towards anything old school
ECW
and that was my section of the book that I thought was golden. Now when I'm done with Jericho, it's time to try another wrestling book, this one not so much mainstream. The book is called
Extremely Strange
and it's by a wrestler named JR Benson. This thing gets a ton of hype through the wrestling fans who know their stuff. If it's messed up drug stories you want, it has more than enough, if it's backstage environments that you cherish, it has plenty of that too. I'm not sure what it is, but something about reading about how screwed up many wrestlers' lives are and all of the drugs they get mangled on is interesting to a non-druggie like myself. It's not for kiddies, but you have to check out this review which is one of many like it. The book sounds way over the top, which has to make for a good read:
http://www.wrestlingobserver.com/wo/news/headlines/default.asp?aID=21538
Missy Hyatt's review:
http://www.wrestlingobserver.com/wo/news/headlines/default.asp?aID=22279
And if you're curious and want to order the book, hit up JR Benson's site:
http://jrbenson.com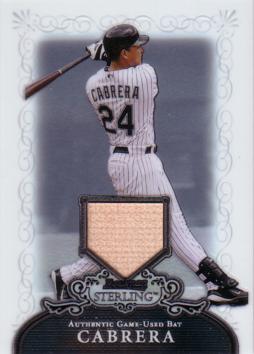 I know you're just all holding onto your chairs wondering how
League Freak
went. I'm about to break it down, whether you want to hear or not. The draft went really smooth and this is what I ended up deciding upon. Here are yourrrrr E-Town Junkies!
1. Miguel Cabrera: 3B (DET)
2. Brandon Phillips: 2B (CIN)
3. Cole Hamels: SP (PHI)
4. Carlos Zambrano: SP (CHI-NL)
5. Adrian Gonzalez: 1B (SD)
6. Delmon Young: OF (MIN)
7. JJ Hardy: SS (MIL)
8. Matt Capps: RP (PIT)
9. JR Towles: C (HOU)
10. Matt Kemp: OF (LA)
11. Justin Upton: OF (ARI)
12. Jason Isringhausen: RP (STL)
13. Ryan Theriot: 2B (CHI-NL)
14. Tom Gorzelanny: SP (PIT)
15. Billy Butler: 1B/DH (KC)
16. Homer Bailey: SP (CIN)
17. Felix Pie: OF (CHI-NL)
18. Brian Wilson: RP (SF)
19. Hiroki Kuroda: SP (LA)
20. Andy LaRoche: 3B (LA)
21. Jason Bartlett: SS (TB)
I'm happy with my bunch there. Most are really young and that's usually my strategy in fantasy leagues. Out of my 21 players drafted, only 2 (Izzy and Kuroda) are older than me, that's messed up. Even more strange is when I see these kids that were born on my roster from 1987 and 1986. Born in 1987 (Upton) and this year he'll make more money than I will in my entire life. How's that to feast on? Anyways, I like that I have at least one backup for every spot except catcher. Miggy Cabrera is a fat boy, but dude gets it done in a major way. I think I'm really solid in the infield, minus seeing what JR "For Who The Bell" Towles can ever do. Props to ManDingo for that nickname. I think Phillips, who I also have in
A#BL
is the real deal since he can do it all. The outfield is loaded with potential and that's always a fine line to walk. Not a single one of my outfielders has proven themselves on the major league level, but I really like all of their games. The starting pitching staff I have brings pure smoke. Just like my batters are led by a fatty, so are my pitchers and that guy is Carlos Zambrano, but my ace is a skinny dude named Cole. Maybe they can be my version of
Rob & Big
. This guy (Zambrano) is a tub of fat, but he can just sling the ball and he also guarantees
World Series
berths and they don't happen, he's a character. Cole is no joke if he can stay healthy, plus his wife is way hot. I don't have too much on relief though as I'm relying on a Pirate and Giant for saves, shoot me right now. I had to pick a few Bucs though so I can watch them in person and on TV both.
Bird's Dirty Thug Ho of the Week
:
http://www.myspace.com/OutsideofSociety78
Bird's Video Moment of the Week
: How can ya go wrong with ping pong clips?
http://youtube.com/watch?v=ga6zAEB9fOM
3 Quick Thangs
:
1. Let's try our birthdays for Monday, March 10th. I don't have anyone personal on that date, so if I missed ya, just give me a cussing. Chuck Norris, feared by all, he's now 68, whoa. I knew he was old, but dang. Shannon Tweed,
1982 Playboy Playmate of the Year
and B level softcore porn actress, 51. She also has a few kids with
KISS
member Gene Simmons. Actress Sharon Stone hits the Big 50. Former
NFL
baller, Rod Woodson, 43. Eva Herzigova, the
Wonderbra
chick and most have seen her naked, 35. US gold medalist gymnast, Shannon Miller, she's 31. Singer Carrie Underwood 25.
2. From the
College Humor
dudes, we have the
Nintendo Wii Rejected Games Concepts
:
http://www.iamboredr.com/media/1192/Nintendo_Wii_Rejected_Game_Concepts/
3. I know you're sitting there bored. What to do? Go play some
Monkey Kick Off
. It doesn't seem like much, but it's not a bad time killer for a few and you'll get hooked possibly.
http://www.totebo.com/monkey-kick-off.php