Movie update time. Get out there and go see
Jackass 2
as soon as you can. I've been on a roll lately picking some quality movies to see that were worth it. I went to Morgantown on Saturday night with Cork and Spank. This was for a 10:05 movie at the new theater up there. Anyways, the place was so packed that the line to get tickets was out into the parking lot, no joke. Anyways, I ended up spending $20 there. I felt like I was at a Pirates games. I got the ticket for $7.50, a thing of Coke that I could've drank on for a week, nachos and cheese (at a theater, that surprised me), and of course some
Sour Patch Kids
. On the movie itself, it's straight up over the top stuff. We knew that going in, but I'd rank it 8.5 out of 10 at least. It has high rewatchability (if that's a word) power. You'll be rolling the entire time. Of course they're running around naked, but you knew that going in too, so that's part of the territory. Spank loved the movie, but his conclusions was, "Too much cock" in the movie. That cracked me up.
During that movie, I left after part of the Notre Dame game at Michigan State. They were getting trounced hardcore. But when I get home that night, they end up winning 40-37. Who would've guessed? Now they're 3-1 with finally a softer spot in the schedule. Purdue, Stanford, and UCLA are up on the schedule as the next slate, all 3 games in South Bend, hopefully that helps the cause. Only 3 more road games all year, the last of those being in the mean streets of USC.
Speaking of college football, here's one for the fans: Garrett Wolfe. Yep, you all know him, but it's time to give some respect. Runningback of Northern Illinois and this kid means some serious business. He doesn't get looked at because of who he plays for, but check out his stats. They actually play a few good teams a year, so he's even done it against big talent. He's a walking video game, yet most of the average fans don't have a clue about the guy, sad. Do some research people.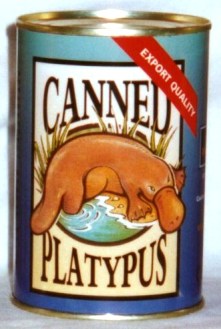 Another late weekend me for in this last one. On Friday night, my idiot self was up till 7:30 AM online. Like I've always said, I'd be doing the same things online at 10:00 in the morning or whatever that I would be if I stayed up all night. I wake up early all week, so I stay up big usually on weekends. My sleep schedule is all kinds of whacked out, but I wouldn't have it any other way.
Oh my.. fantasy
NBA
season is here! This is pretty much what I live for. On Thursday, I have a draft with the
#basketball
crew. We're doing a test run on
NBA.com's
new system and it seems to be pretty sweet. We have 14 guys in this league with 2 divisions. It's USA vs Canada is how we set it up. Then on October 22nd, it's the real deal Holyfield, the
EDDFL
. Yep, that's my local money league. 11 guys in the league this year and words can't describe how excited I am about that. Then my last league, October 29th, is the
#basketball
cup,
A#BL
. 20 members in this league, a keeper league, VERY competitive. Football can now take a back seat,
NBA
is in my eyesight!
Tuesday, I was getting my teach on. I was out in the hall talking to a buddy about our fantasy football teams. Up walks this chick teacher. She jumps right in the converation and actually holds her own with fantasy football. I'm not meaning that she knows what city a certain team is from. I'm talking legit, stuff you don't see too often from chicks in general. I'm not talking about every chick, but you don't see many that are hardcore fantasy fans to where she's spitting out stats and knew how many points John Kasay put up this week (who the average fan doesn't even have a clue who he is), was updated on injured players, she won 2 leagues last year, and things of the like. It impressed me just because.
You believe I still have poison ivy and it's spreading more and more? That's never good times right there. It's behind both knees and that's a killer spot. It's also on one of my thumbs, down my legs, and a few spots on my arms. It hasn't gotten anywhere too crazy yet, so I'm good for now on that. I still may have to run to the doctor to get some medicine in me though.
By the time the next blog comes out, it'll be October more than likely. That's some wild stuff there, you know how it goes. Also, if anyone out there reading wants to drop in a few paragraphs with some stories or whatever you want to talk about, hit me up and I'll see what I can do just to switch things up in here. I'll put it in the blog if it the staff deems it worthy.
Just a few new CDs to talk about..
Bone Thugs-N-Harmony:
Thug Stories
. I liked this one, but it doesn't have much of the edge that old school Bone had. It doesn't have the hard hitting fast lyrics as often as you'd want. They pimp it up more on this CD, but I still liked the vibe. One big thing for me was that Wishbone got to be featured a lot and he's usually one that is in the shadow of the group, yet he's my favorite of the bunch.
Chingy:
Hoodstar
. This is a feel good CD. I like Chingy, he stays true to his style. It's what me and my buddies like to call "happy rap". He's not out there to show how much of a thug he is or anything like that. It's not mean rap, but I can handle it since he puts in a pimp flow to it. Three 6, JD, and Mannie Fresh on this thing.
Pullin' Me Back
is the first single off this song that everyone has heard so far.
Bird's Dirty Thug Ho of the Week
:
http://www.myspace.com/lastaciasbody
3 Quick Thangs
:
1. Another Cleveland trip planned. This time, it's October 6th. Yep, more
Ring of Honor Wrestling
with a stacked card. I can't wait. 2nd row tickets, here I come.
Survival of the Fittest 2006
!
2. Just when you thought Terrell Owens was on TV too often before, you haven't seen anything yet.
3. Let's go with some birthdays, shall we? Thursday, September 28th: Baseball manager Lou Piniella hits 63, geez. Jeffrey Jones (Ed Rooney, the principal on
Ferris Bueller's Day Off
) turns 59.
NFL Hall of Famer
Steve Largent, he's celebrating his 52nd. Former
NFL
wideout Irving Fryar goes for 44. Janeane Garofalo of
SNL
fame is now 42. Another underrated
NFL
wideoout, Jake Reed, he's 39. Mira Sirvino, Happy 36th. Swimmer Janet Evans is partying for her 35th. Hilary Duff is now 19, quality stuff right there. Also, on Sunday, I'd like to send a happy one to Susie (and blog commenter) up in PA, Happy Birthday! I'll leave your age out of this one, hah.