Yes, I still exist. I guess I'm a busy guy or sometimes I like to think that way at least. Since the last time I wrote, I should have some goodies to throw into this edition. What will I be rambling on? I'm glad you asked. We will review another movie, which is becoming a regular part of the blogs now that I'm back on track to seeing regular theater movies again. Also, you'll get my 4-day getaway to the mountains on the annual Spring Break tradition. A few other things?
MLB Extra Innings
, my encounters with snakes and how I react, new
Call of Duty
maps, the end of
EDDFL
season, board game action, and the other usual things to toss in. Let's get it done..
I'll start with the movie theme yet again. It seems to be an easy way to get everyone's feet wet before we touch on other subjects. I had wanted to see it when I first saw previews and what is it?
Hot Tub Time Machine
. If you're not into cheesy comedies with not a lot of plotline, this probably isn't for you. If you're like me and like that goofy off the wall laughter, you should enjoy it. The casting of this movie was well done and the two guys I thought who did the best were Craig Robinson who played Nick Webber and Clark Duke who was Jacob. Team Edward versus Team Jacob? The "names" in this one are John Cusack and Chevy Chase if that does anything for you. Cusack has a big part, while Chase does not. It's a quick watch and won't take up too much of your time. That night, Whip and I were both almost falling asleep in the theater, we were in comas. However, the theater had a pretty good crowd and it was worthy enough. As I type this part up on Sunday,
IMDB
has it at a 7.5 out of 10. I personally find that a bit high and this is coming from a guy who likes these types of movies. My final grade? I'm giving this one 6.6 black Michael Jacksons out of 10. It's worth seeing, but it's not going to have you jumping out of your seat. Funny for sure though. As a side note, Corndog said it was hilarious and approves. Cork, in one I can't figure out, says it was way better than
The Hangover
. He's one of few who I know who wasn't too big on
The Hangover
.
There's a few things that I admit scare me and mine are fairly common with a lot of other people. Heights and spiders are two of my biggies. Not that I'm terrified completely of them, but they each make me uneasy if nothing else. The third? Snakes. I'll admit, I'm a big wuss when it comes to snakes. I'm not the type that is going to run and scream bloody murder when I see one as Mom does, but they will have me going in the other direction and it gets the heart pounding. I've seen two this year, which I guess isn't too bad considering our area. One was on the trail last week on one of my runs. It was a longer greenish snake, but wasn't thick. I didn't stay around to inspect it much further but as I was getting the run going, I look down and it's going all across the trail, ugh. Goosebumps and I did a little jump over it and kept going like a chicken with my head cut off. The other? I was in the mountains over Spring Break and was about to head into the stream to hit up another fishing spot. As I look down, I notice something wrapped around a tree and I kept glancing. The next thing I know as I make a step down the hill, this snake slithers (hey Corndog, it was Randy Orton style) its way down the tree and goes into the water where I'm about to stand. I still wanted to hit up that spot, but I stayed back for a minute to get my focus in order until I went down. I know people say they're just as scared as you as you are of them, but still, snakes, not good times for me.
Speaking of snakes, that gets me to the next topic. Since I was about 6 or 7 years old, it's been tradition to go with my parents over Spring Break to the "mountains" as people in my area call it. They have a place in Harman that we stay at a good bit. If it were up to Dad, during trout fishing season, he could live there and be totally happy. We stay there a good bit and like it, but during this week, we usually rent a place and all pitch in on it. This year we picked a quality setup in
Timberline
in the Canaan Valley area. 3 bedrooms, 3 baths, internet, a hot tub time machine, a big kitchen, deck and grill, all sitting with an awesome view of a lake. Come on people, you expected me to be gone for three or four days with no internet? I might not make it alive if I did that. You remember in the past when I've been gone that long, that I'd actually drive 20 minutes or so out of the way, park in a wi-fi area and get my web on. Yes, that's pathetic I know, but I'm an internet junkie, have admitted that for many many years.
We couldn't have asked for any better weather than we had. I'm talking 80 degrees plus every single day with no rain at all. The funny thing about it all was that there were areas up there that still had snow on the ground. My area got dumped big time this year with the snow as did just about everyone who lives in the eastern part of the country. Our mountain area of the state though, it's a completely different world up there. If you're not from around here, only words can say how bad it gets up there when it snows. Some of the biggest snow areas in the country are located there, but as far as scenery, it's a great place to stop. West Virginia gets a bad reputation, I know, but this area we go to features some of the best views and sites you'll see.
I won't bore people with too much of the trip though, but a big part of the trip is to hit up some good trout fishing. Some people say I don't look the part to be much of a fisherman, but people also say I don't look the part to be a huge rap fan either. The way I look at it, if I like it, I like it. I don't have to look any certain part, but those comments always get me laughing a bit. I'm not the type of fisherman to make up stories just to make them up. Many times, just like the rest of you, I've been out and not even had a bite. This week I did pretty well. We were there when they stocked all of our favorite streams, so that always helps. I ended up catching 15 in three days, so I'm happy with that for sure. Most of the ones on this trip were brook trout and I also caught a few rainbow trout. The bait of choice on the streams for me, almost always, minnows. For the locals, my favorite place to trout fish is either in Riverton on the North Fork, if not there, it'd be in the Franklin/Upper Tract/Smoke Hole area. I do hope to get some bass fishing going this summer though, that's easy fishing right there.
On Saturday it was time for the crew to get together to go out to eat and rock out some board games. We rolled 11 deep for a
Shogun
trip for great Japanese food. Since people like the roll call, who was in attendance? Ozzie and Maria set the night up, Kari (minus Matty Cakes who was sick), Cork and Kristin, The Fortneys with Gracey, Mudcat, Whitney, and myself. I'm the type that changes up my order a lot when I go out to eat, but I don't change too often at
Shogun
. You can't go wrong with filet and scallops if you ask me, so I went that route again and it received a big thumbs up. Fortney joked that he set the tables up so he'd sit beside me because I always have leftovers for the crew. I'm generous like that I guess, hah.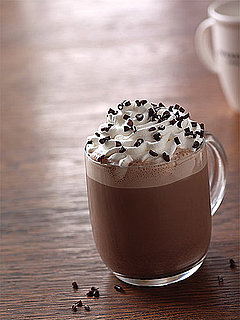 After we were done with Japanese, some of us made a quick coffee run to
Starbucks
on the way there. I wouldn't say I'm a huge
Starbucks
guy, but it has grown on me some, so a stop I hit up every now and then. I tried a new one, the Dark Cherry Mocha. I'd recommend this for sure. You can get it iced or hot, I chose hot for sure. The cold coffees, I'm not a fan of that. When it comes down to it, I'm not a huge coffee guy in general, but a cup or two here and there is no biggie. At work, I get a few cups every morning cranked with sugar just to get me going and get my teach on.
Then it was off with the entire gang yet again for board games, hosted by Ozzie and Maria. I'm very simple and low key, so a night like this is always great in my book. You get to BS around and plus we flipped between a few
NBA
games, so you know I'm in. If
NBA
is involved, I'm easily swayed to be a part of whatever it is. The game of the night? As the last time we played, we busted out
Scattergories
. A very underrated game if I must say so myself. Especially when we have that many people involved. Erica joined later in the night to bump our number up one more. Was it a repeat from the last time? It seemed to be. Cork was yet again crowned champion and gets to ride around in the next parade in town on his float as
Scattergories King
. Or something like that. Coming in second? Just like last time, Maria nabs that spot. These two own the game, no doubt. Ozzie and myself? Not so much. We both were at the bottom. I did well last time, but this one, brutal. Either way though, I'm a board game dork and had a blast. Thanks to Ozzie and Maria for having us all out again, much appreciated. Fortney and Ozzie, let's get to work on that Michigan/Notre Dame game this year, I'm down, regardless of price. We should bust out the van, Atlantic City style trip and relive it.
The Notre Dame comment has me in sports mode, but I'm always in that mode anyways. Now that baseball season is here, I'm super pumped up. At this time of year, at least for me, it's one of the better times for me as a sports fan. You have the
NBA
regular season ending and playoffs are already here. Also, we're a week plus into the baseball season. Every single year with
DirecTV
, I always make sure to order
NBA League Pass
, which basically gives you access to every game for every team all season long. That's the best money I spend every single year and this marked the 13th year in a row I've bought the package. For what you get, it's a steal at that price. I'm ripping
DirecTV
off big time it seems. Baseball I had never bought until this season. I'm not sure why either. I get a ton of Yankees game anyways nationally and here in this area we get most of the Bucs game. Now? I'm going the whole boat and ordered
MLB Extra Innings
. It's been amazing and I've only had it for a short time so far. One of the key features I love is
Game Mix
on the
DirecTV
setup. When you go to that channel, you have 8 screens up at once. When games are rocking, it's filled up with nonstop action that you can track all at the same time. If you want a closer look, just go to the channel that the actual game is on and you get full screen HD. Money well spent!
After a long wait, they've been here now for a few weeks. What's that you ask? Yep, the new
Call of Duty
maps, the
Stimulus Package
if you will. I'm not sure what took them so long to release these as we've all been itching to get some new maps to battle with online. I'm a big fan of these new maps and I like how they added a few of the old maps from the first
Modern Warfare
,
Crash
and
Overgrown
.
Bailout
,
Storm
, and
Salvage
are also part of the mix. There's not a one of these I dislike. I know I've written about these when they first came back, but that was pretty much before I had played them. My favorite of the bunch if I had to pick? That's a toughie, but I'm going to with
Crash
or
Salvage
since it's a smaller board. Since I play 99% Free-For-All, I much prefer the smaller boards that are tight instead of having a zillion miles to run arond. You know how it goes. Hit me up on
360
and look for Bird33WV if you want your head shot off with the P90 or any other gun of your choice.
To end, I'll get another sports piece in. My passion of fantasy
NBA
is now over for the season. I might even shed a tear. Our league that I run, the
EDDFL
is going as strong as ever. We ran 12-deep again and I'd still put it up against any league out there not automated by a computer. It takes an insane amount of work to do, but I still love each season we rock it out and I've been doing it now for roughly 20 years, true story, been doing stats by hand since I was 10. I have all records back on paper and computer from the 92 or 93 era, but nothing the previous few years before that. We'd like to send the big congrats out to Spank who had one of the best
EDDFL
seasons of all time. Coming in 2nd was Ozzie in his best finish ever and since he's joined our leagues, he gets better each season. I took the last money spot, 3rd Place as it's my third straight finish in 3rd Place, the irony. I'm due for a 1st Place win though, but still hold the mark for a 3-peat a while back. The rest of the gang? 4. Riley, 5. TJ, 6. ManDingo, 7. Mudcat, 8. Sidell, 9. Cork, 10. Fortney/Posey (TIE), 11. Fleece. I'm already awaiting October's
EDDFL Draft Day
, thanks to the guys involved for making it a blast for me to work on still.
Bird's Video Moment of the Week
: Kasher tweeted about this the other day. It's a short hockey clip, but to me, it's good stuff since it's so random. Yep, it's time for green men upside down..
3 Quick Thangs
:
1. I try not to bring much religion or politics arguments into the blog. I will mention something from church the other night, although not religion related. Most know my stance on not caring to see people out and about all over each other. Get a room, but I saw this couple doing basically that during the church service. Really? Really?? Yep. I mean, they weren't all over each other, but they had their arms around each other, holding hands, and the dude gave her a kiss while stuff was going on. Maybe I'm wrong, but thumbs down to that couple, they fail.
2. Want a few weird facts? A crocodile can't stick out it's tongue.. many hamsters only blink one eye at a time.. Until President Kennedy was killed, it wasn't a federal crime to assassinate the president.. To sell your home faster, and for more money, paint it yellow. Who knew??
3. Softball season is back in gear very soon. Come May, our team moves from its Morgantown roots and now we'll be ballin' at Fairmont's Windmill Park. We're now sponsored by
Gutter Connection
and will be the Gutter Sluts, decked out in black and orange. I'll have reports through the year I'm sure.