I got some stories to tell in this one. I shouldn't have any worries filling space this week, so we'll see what I can come up with for everyone's reading pleasure. Some of the topics we'll discuss include Mudcat's attempt to eat as many chicken nuggets as he could, a family cookout on Saturday, moving Cork to Morgantown on Sunday and near wrecks on the interstate, fantasy NBA talk, and whatever else goes down. Strap on the saddle and get ready for the ride..
Thursday night was some fun times. Ozzie had a bet with Mudcat of eating chicken nuggets. The bet was that Mudcat said he could eat 200
Chik-Fil-A
nuggets in a span of 4 hours. To me, that sounded almost impossible, but many of the guys thought Mud would be able to handle that. We go to Mikey Darway's for the festivities and throughtout the night, there was probably upwards of 25 people there and just as many phone calls wanting updates as the progress went. The first 20 minutes, Mud was dominating. He didn't go in with a great strategy with this approach. In 20 minutes, he ate a whopping 50 nuggets. That's crazy. He started at 6:00 and by 7:45, he was close to tapping out. At 7:45 or so, he had 78 in him and people were disappointed. People started leaving a bit, but it was fun just to hang out with the crew, play Stump the Schwab on TV with the best sports trivia crew in the area hands down (take that to the bank), and just get out of the house. I leave around 8:30. Later, I hear that Clay Riley stopped over and convinced Mud to eat 12 more to get to 90. That shows what excitement we have in Shinnston that we resort to that kind of fun. But admit it, you would've wanted to watch that too. Good times. Mudcat also says he can eat 50 PB&J sandwiches too, yeah right. It makes for a nice story though. A nice try Mud, I had fun.
Pick me for the
Good Samaritan Award
. I hung out with Ashley on Friday and she leaves around 4:00 or so. We hit up some shopping and then El Rincon. You can't go wrong with some good Mexican. About 5:30, I get a call saying her car is smoking and overheating and she needs help. Of course, I have no clue about cars, but I'll go pick her up to see what I can do. I meet her in Fairmont and have her follow me home. Still, the car is overheating a lot and we decide to rest it. It probably wasn't safe to have her drive it that night, so we went to Fairmont the next morning around 7:45 (me waking up at 7:00 AM on a Saturday, yep, I went all out) and we went to find some mechanics at the
Pontiac
garage to fix it. They weren't open on Saturday, so we roll to a place nearby. They said it wasn't hot enough to charge us to fix it, but they just told her to be careful. I was nice enough to follow her to New Martinsville an hour away or a bit more, eat Chinese there, and drive back. You talk about being in a coma when I got home, but it's fine. At the Chinese restaurant, I joked that for as many CDs as I make, I need to come up with a Chinese restaurant mix. I go up to pay the Chinese chick and bobbing my head like an idiot to the music as if it's some rap song. Hey, I don't care that I make a fool out of myself, it's fun.
That night, it was family cookout on the Italian side of the family. Cunningham Run for the locals familiar with the mean streets out there. We don't get to do that often, but it's always a good time with stories and things of the like. The cooking was great. I loaded up on some
Nathan's
hot dogs (the kind Kobayashi eats), some corn on the cob that was great, a ton of chicken wings, and finished it off with cake that was off the charts. I was in charge of the tea that night (not like it's hard to make) and me and Ozzie tore up some peach tea. We drank like 3 little pitchers. This brings us to a funny thing with Cork and Walz. They want to have a sweet tea drinking contest. Yep, me and my buddies have nothing else to do. I should have some pictures coming soon of that action of the cookout, courtesy of my cousin Jill and her husband Gayle, who manned the grill for the night and did an awesome job.
Sunday was moving day. Big Cork rolls out of the West Side of Shinnston and goes to Morgantown. We had a lot of help as it was me, Posey, Mule, Cork, Cork's Mom, Cork's brother-in-law Dale who is a real good dude, Cork's sister, and Ashley Southern. I used Dad's truck and had to put gas in it before I left. After filling it up at Go-Mart, the truck wouldn't start. Posey had to come jump the truck and that wasn't a good start to the trip. The truck worked fine other than that, but we have an awesome story to tell. Cork was in front with his car loaded up, I was behind him, Mule 3rd in line on the road, and Posey bringing up the rear. We had things secured great in the vehicles we thought. Well, near Cork's exit, I had this wooden nightstand in the back of the truck. Going about 75 or so, the thing flies out on the interstate, right in front of Mule and his big truck. He couldn't get out of the way, so he had to literally bowl right through it. I saw out of the rearview that it was just obliterated and pieces were going everywhere on the interstate, boucning off the bridge and stuff. A total mess. We thought Mule's truck would be mangled, but luckily it wasn't. Posey said he looked up and a leg was flying with a huge nail sticking up and he barely missed it. So there ya go. One interesting weekend for me, but it rocked.
Early July means one big thing for my crew. Yep, it's the first time I send out emails for fantasy basketball. We don't have our draft until late October, but this is what I live for. We plan it out in detail to make sure we're ready to go. Who all is in the league this year? 12 of us: Me, Cork, Spank, Mudcat, Fortdog, Riley, Fleece, ManDingo, TJ, Sidell, Posey, and Ozzie (the rookie this year). I send out some feeler (no homo) emails to get the crew started and we talk about what needs changed for the upcoming season. I'll bore you all with enough
EDDFL
(
E-Town Diaper Dandies Fantasy League
) too much this year anyways, so that's a starter.
Bird's Dirty Thug Ho of the Week
:
http://www.myspace.com/michelleloveli
3 Quick Thangs: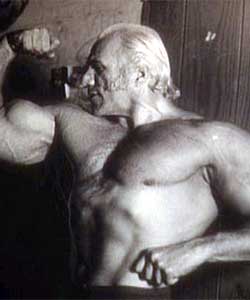 1. How about some birthdays for Tuesday, July 11th? Boxer Leon Spinks who fought local Tommy Thomas is 53. Actress Sela Ward is 50 and still looks good. Bon Jovi rocker Richie Sambora goes for 47. Debbe Dunning, the
Tool Time Girl
from the
Home Improvement
days is 40.
2. A new book for the collection. I went with
Tangled Ropes
by Superstar Billy Graham (the wrestler) and Keith Elliot Greenberg. I had a 20% off coupon to use at
Borders
before last Sunday. You know me, I can't pass up bargains. I'm about 65 pages in and I'm hooked. Wrestling is enough to get me there, but you also get the steroid and drug stories, his bodybuilding days, etc. A true legend.
3. The new
Chappelle Show
season started last night. If you haven't seen it, you need to watch the skit on 2Pac. Maybe you won't find it funny, but me and my buddies thought it was genius. Just listen to the words:
http://www.youtube.com/watch?v=6XLOvETgVMc