We're charged up with full power and ready to go in this edition. There is a lot of little things to mention, so I shouldn't have a problem in hitting up the usual randomness. What goes down in this post? We got a long overdue trip for some Japanese hibachi action, my crazy sleep schedule, Notre Dame football being a mess, Britney Spears, Celtics gear, new CDs, and whatever else we find to dive into.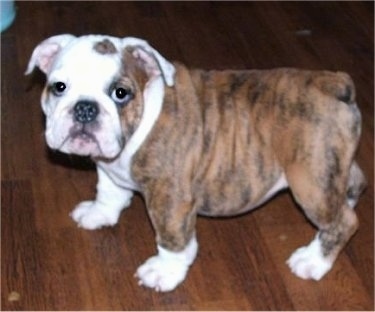 I don't think I'm in the minority on this one, but what was up with Britney Spears at last week's
MTV Video Music Awards
? You've all seen it by now, so I don't have to describe it, but she was a total mess. She totally lost her dance skills and looked way out of shape and fat, simply put. You'd think if she was out of shape she wouldn't wear some skank outfit with her jiggling around, but nope, we got flab everywhere and the crowd not knowing what to think. Dad had a quote the other day on the situation that had me cracking up: "You see Britney Spears last night? Why'd they let that fat girl get out there? Someone didn't tell her she was a mess?" In related news, I have a kid at work that is distant cousins with Britney, poor guy.
Two different sleep schedules for me in the past week. Last Friday, I was about to crash after not much sleep from work all week. I come home and decide against a nap. Then I'm watching TV around 10:30 at night and go to bed to just lay down for a few and get my second wind. Next thing I know, I look up and it's 1:00 in the morning and my neck is all stiff. I go downstairs to brush my teeth and all of that fun stuff and get back into bed. That's when I read
Harry
for about 20 minutes (right now I'm about on Page 600 of Book 4) and crashed. I didn't wake up till 10:30 the next morning, so technically I got about 12 hours of quality sleep. Tuesday night of this week it was the opposite. Of course I had to wake up for work on Wednesday at 6:00. You'd think I'd learn, but I ended up going to bed at 3:00 after being a bum online. I wasn't tired at all through the day, but a coma later at night. 3 hours sleep, we've all been there, just gotta man up and tough it out. Wednesday night, I went to bed at 1:30, so that's 4½ hours. No naps for some reason either, I'm a mess. I figure this weekend, I'll catch up as usual. That's the plan. It doesn't help that I'm playing on two computers at once right now, some real multitasking right there. One on my lap, the other on the desktop. Don't ask.
Last Friday it was a trip with the crew to
Shogun
for some Japanese. Yeah, I realize I'm bouncing around from the days in here, but it keeps you on your toes. We had six of us along for the festivities this time: Ozzie, Fortney, Abbey, Sweet Pea, Aubrey, and me. The best filet you can get (gotta get it medium rare, I won't argue that) and scallops, you can't top that too often at all. Fortney busts out this great quote: "I'm not sure what heaven is like, but I bet it'd be one big scallop." Well said, they're that good. I'm always in for a trip to hit up some good eats, just let me know ahead of time.
It's a dark time to be a Notre Dame fan. The first two games are in the books and they were beyond brutal. The first, my boys were lucky to score 3 on Georgia Tech. Last week, they got slapped around by Penn State and surprisingly it wasn't much worse than the actual score of 31-10. A quick few stats is that my crew is 117th in offensive production and dead last in points per game. In the entire country! I'm talking worse than the North Texas Mean Green. More pathetic than the Buffalo Bulls. And yes, even notches much lower than the Louisiana-Monroe Warhawks. This Saturday, someone has to win (both teams may forfeit) as the Irish head to the Big House to face Michigan who are also on hard times. At least Michigan's offense can do things instead of looking like a bunch of drunks. Me and Fortney joked that it worked out that Clark moved to North Carolina because we were supposed to go to that game. It would've been miserable with how they've both started out so far. Unfortunately, I don't think my guys can win on Saturday, but at least Kid Prodigy Jimmy Clausen has already been thrown into the fire.
Basketball season is a good month and a half away, but if you know me, it's always
NBA
mode in my own little world. This season is going to be different for my Celtics though. For the first time in a long while, they're actually relevant in the national sports news. That's due to bringing in Kevin Garnett and Ray Allen to the squad to help take the burden that Paul Pierce has been weighing down on his shoulders. I'm not going to get into the media hype and think they're going to easily win the conference and all of that. Do I think they'll be good? Yes I do, perhaps very good. But, there's always the chance that Pierce and Allen could get mangled as they've been beat up the past few years. However, even if, they should be able to be respectable in the East regardless. I figured it was time to load up on a Garnett jersey. I ended up getting the green and black road version and to its credit, I got a Red Auerbach shirt to go along its side. My moral? I can't ever have enough Celtics gear.
I know that CDs are almost becoming extinct, but we still add them to the collection. They can always be added to the
iPod
, so no biggie, I just like having things all organized. What'd we load up on this week?
50 Cent:
Curtis
. Yep, this is the week that 50 might end up quitting the rap game. How's that? Well, he says that he'll quit if his album doesn't sell more than Kanye's, also in this blog. This story is totally built up for the media as they act like they hate each other, but that's a load of garbage. Anyways, this should be a good CD you'd think. On this one you get Timbaland, Justin Timberlake, Eminem, Robin Thicke (dang, lots of whiteys on this CD), Young Buck, Tony Yayo, and Mary J.
Benzino:
The Antidote
. Benzino takes a lot of crap, but I think he's worth checking out because of the idea you never know what he'll say. I'll still never live down him sending his boys out to stab Paul Pierce, but I can still listen to the music. On this CD we have Ja Rule as the lone mainsteam name that people would know, but it's loaded up with others. As I type this up, I haven't listened to it yet to give any kind of review.
Kanye West:
Graduation
. Me personally, I think Kanye is a bit overrated and he thinks he's a tough guy, but regardless, this thing will sell hotcakes. I'd be lying to say I wasn't interested. I've heard good reviews from it, so we'll see what goes down. I like that Kanye didn't load up every single song with someone with him. The ones he chose to be part of this are worthy indeed. Weezy F. Baby himself, Lil Wayne is featured on the track
Barry Bonds
. Yes, he has a song called that. If Lil Wayne is on the album, I'm in. Also, we get Mos Def and T-Pain.
Talib Kweli:
Ear Drum
. If you're a true hip hop fan and have been lost in some cave and don't know Talib, go get this CD. This is what rap is all about right here, he's one of the best out there. On this beast you get UGK, Kanye, Lyfe Jennings, Will i.am, KRS-One (look hip hop up in the dictionary and KRS will be shown), Musiq, Justin Timberlake, and much more. Recommendations?
Country Cousins
with UGK and
The Perfect Beat
with KRS. This entire CD is solid.
Miller Boyz:
Hip Hop History
. This is a father/son combo. We get Master P and Lil Romeo teaming up on an album together. I'm a fan of both and really liked this one. You get a nice mixture of a few mean songs with P's classic style (although he's done away with negative raps), then you get them vibing together, then a song with the kiddies. Trick Daddy would be happy indeed at that one, Trick luvs da kids. I don't think I'd steer ya wrong in getting this one. It doesn't happen often, but pretty much everything added to the collection this week has big potential.
Bird's Dirty Thug Ho of the Week
:
http://www.myspace.com/brooke_lynn
Bird's Video Moment of the Week
: Another vid courtesy of Kasher. This one features a dude going to a Yankees game. Nothing major yet, right? Well, his buddy and the guy's chick are also there, but in other seats. One sets up the jumbotron to put a marriage propsal on the screen. It ends up bad, but it's great entertainment:
http://www.collegehumor.com/video:1774718
3 Quick Thangs
:
1. Let's go with some birthdays for Friday, September 14th:
NBA
coach Larry Brown, he's 67, wow. C list star Dan Cortese from
MTV
and
Melrose Place
fame, Happy 39th, go figure. A big name to the international wrestling fans, Satoshi Kojimi of
New Japan Wrestling
, he's 37 on this day. That's pretty slim indeed, but we can't win them all. In random news, a day before on the 13th, my
#basketball
boys Uncle Wilbur (35) and Trig Daddy (33) are both getting up there. Have a great one Wilbur!
2. Fun Fact #1: Your skeleton keeps growing until you are about 35, then you start to shrink.
3. Fun Fact #2: In one of those strange law facts, here's a great one. In Atlanta, it's illegal to tie a giraffe to a telephone pole or street lamp. Imagine that.