This will be the last post of September. Time is flying by. Christmas trees are already in stores and we haven't even made it to Halloween yet. You serious? That's showing no respect at all to candy corn, one of the most underrated candies ever. And it's way cheap, can't go wrong with it. We got a slew of topics to get through in this one. For a quick preview, what are we going to chat about? Wedding festivities, my messed up sleep schedule, more Harry Potter, new DVD pickups, and of course an update on
Kid Nation
and
Real World
. I won't steer you in the wrong direction here, jump along for the ride of all rides.
Last Saturday was probably the most expensive wedding I've been to. Not that I'm a regular wedding goer, but I can still offer an opinion. It was a pretty good time and a real big turnout for Clinten tying the knot. Cork's girl Kristin wasn't able to go, so Cork had me tag along for his "date". I guess I got to play the role of wedding crasher, even though everyone there was some of my buddies anyways. Confused yet? The appetizer stuff was enough to make me impressed. The regular food was awesome and then they brought a 10-piece band in from Baltimore if I'm right on that. Backup singers and the whole nine yards. For as good as the food was here, Posey still holds the title for greatest wedding food ever and that might not be topped. Southern home cookin' and
Lil Smokies
done up in BBQ sauce, that's what I'm talking about.
After the wedding, it was off to Posey's to watch
UFC 76: Knockout
on pay per view on the 56 incher. In attendance for the action was Posey himself, Cork, AJ, Toothman, and myself. It doesn't get too much better than a pay per view night. I wish my crew would get back into wrestling so we could get those pay per views on a regular basis again, but it's pretty much just me who is the weirdo who is a diehard wrestling fan. However,
UFC
action usually delivers for the money in most cases.
Episode 2 of
Kid Nation
? The drama was solid again and Episode 1 wasn't a fluke. This week's adventure featured everyone staying at the end of the show. Nobody tapped out like a little punk. The big story this week was of them deciding whether or not to kill their live chickens to get some good meat to eat. The majority ruled and they began to chop chicken heads off with a small ax. Seeing some of the kids freak out at this was good times. Michael gets the $20,000 gold star. While watching the past two weeks, me and The_Freak have given running commentary while online. You wouldn't think it's much, but it's a good time killer. The_Freak came up with a few nicknames for several of the kiddies: MIT Kid, Jaretarded, Larry Bahd, and Chicken Loving McFat Pants. Jared (Jaretarded) is my favorite of the bunch, he's a character for sure. You also get a lot of hicks on this too, something that always comes across as good TV entertainment.
How did the sleep schedule treat me this week? Once again, I never learn, but I was able to do pretty well with it. On Sunday morning, I ended up rolling to bed at 8:45 AM. I go to bed that night at 2:30 and have to wake up for work at 6:00. Wednesday night, I roll to bed at 2:00 and wake up at 6:00 as usual. The earliest I hit the bed this past week was 12:30 on a work night, not too great there, but I was able to rock it out for the most part. That can't be too healthy, but I could be doing worse things I'm sure.
Ready some junk food advice? Who can pass that up? One you need to load up on, I'm about to tell you about. Any ice cream fans out there? For anyone that knows me, they'll tell ya that I can put that away like no other. For being a little dude, I know how to tear up some ice cream. Anyways, go buy the
Cotton Candy Blizzard
at
Dairy Queen
. Let me know what you think, it's that good or I wouldn't be recommending it.
A quick update on the sports scene. My Irish go down once again. 0-4 and it'll be much worse as the year goes by. This weekend they get to be whipped by Purdue. Also in football, on Sunday, my Bears (yeah, I can call em my even if some think that's weird) face off against the Lions. To start the year, they're 1-2 with losses to the Chargers and Cowboys. Now Grossman is finally put out to pasture as Brian Griese comes to save the day. Something is majorly wrong with that sentence when Griese is there to rescue the team. This can't go well. Other than that, it's prime time for baseball and not many seem to care. That's a shame too. I like baseball MUCH more than football personally. Playoffs start next week and my (there I go again) Yanks are doing their thing with a very solid second half. The pitching is also starting to come around, I'm pretty confident going into the postseason. My MVP? AL would be A-Rod and NL is Fat Boy Prince Fielder.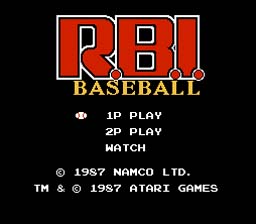 I'll start to end up by throwing in some
Real World
talk in. This week was fairly boring. They get their job duties and it's basically to help plan things for people to do when they come to Sydney. Drama is getting intense though, so that's always a fun watch. Dunbar and Trish are going at each other for talking behind backs. They both are saying the other is telling lies. Parisa doesn't know who to trust of the two and just wants to be buddies with everyone. I'm ready for someone to snap.
Time to wipe this thing out with a double dose of Harry Potter and new (used?) DVDs. We're through four books of Harry Potter and now get to tackle
Order of the Phoenix
. This is the biggest book of the bunch, a whopping 870 pages. That's hardcore indeed and it'll take me a while, but we'll get through it. To tie in with that in this same paragraph, I figured I was due to load up on some DVDs. I was at
Blockbuster
and was baited into one of those 4 used DVD deals for $20. I ended up getting
Blood Diamond
,
Eragon
(not usually my type of movie, but it has the Potter feel, so I'll pay $5 for it),
Gridiron Gang
and
Rocky VI
(it's not
Rocky Balboa
to me).
Bird's Dirty Thug Ho of the Week
:
http://www.myspace.com/YoungJack05
Bird's Video Moment of the Week
: Kasher keeps us busy around here, he's got the video scene on lock. This one, really funny stuff. Hopefully it's not just me that thinks it's funny. "I don't want sex. I'm just waiting for the bus."
http://youtube.com/watch?v=8X07J2I9D48

3 Quick Thangs
:
1. What's up for birthdays on Saturday, September 29th? We don't have a lot of action going on here, but we can't let that stop us. We start out with Bryant Gumbel who is doing his 59th birthday dance. Comedian Andrew Dice Clay, the big 5-0. Former
Playboy Playmate
Erika Eleniak, 38. Wrestler Yoshihiro Tajiri who acted like he couldn't speak English when I met him before but really could, now 37. #2
NBA
pick this season, Kevin Durant, 19.
2. New hottie celeb update. Yvonne Strzechowski on the new show called
Chuck
. I've never seen the show, but I see her in all of the ads. Guys (and a fair bit of chicks) will enjoy this one, she has potential. As we like to say around here, high quality. Go check her out.
3. Today's pointless fact? Every time you lick a stamp, you're consuming one tenth of a calorie.