We go to a user-title this week. If I'm stumped or want a different topic, I'll randomly ask people and there you have it. Onto the latest blog, a little over a week overdue..
If it's more movie reviews you ask for, that's what we'll give you. I have two to talk about this time around, both were theater movies. The first I went with Shawna to see and it was
Eagle Eye
. This one has Shia LaBeouf (I still crack up at that name), Michelle Monaghan, Rosario Dawson (yummy), Billy Bob, and Michael Chiklis as the main members. Since I always comment on the chicks, Shawna says she needs to get some comments on the guy celebs out there. Since I'm being a nice guy this week, she wants to add that she's big on Shia for whatever that's worth to the readers out there. The_Freak, that'll give ya more fuel for the Miracle Whip nickname, but I get a kick out of it. Now time to rank this flick. I was disappointed with it in the sense that it was WAY over the top. I like my movies to be somewhat realistic. I didn't feel like I wasted my money, but it only deserves a 5.8 out of 10. Sunday night, I went along with Cork and his girl Kristin to see
Body Of Lies
. It features Leo DiCaprio and Russell Crowe. I figured with those two together, it had to be good. I'll start off by saying it was better than
Eagle Eye
. It was 2 hours and 8 minutes, a bit long and it dragged on for a while. However, it was a good storyline and not a bad movie. I'll be generous and give this one a 7.0 out of 10. EJ in Cali and ManDingo want to weigh in on this movie too. EJ says, "Body of Lies was fucking terrible. There was an early screening of it last week on campus. Thank god i didnt pay for that shit." ManDingo says, "Also hated it. Unfortunately paid for the screening though." I'm digging that I'm getting back up to date on some movies, I was slacking there for a while.
Sex Drive
comes out this week (my kind of movie that is stupid, funny, and no plot), some buddies want to see
Saw V
(which I've never seen any of the previous reincarnations and am not a fan of scary movies, but I'll probably go to take one for the team), and next month has
Transporter 3
which I'm way pumped up for.
Blog contributor and a buddy from way back in the old school
#basketball
days, Kasher is at it again. He's always bringing about the creativity on our message boards to keep things rockin'. Remember the
Idol
chick list he did over the summer? This time he's calling his latest creation the
Hottest Babe Tournament
. A pretty simple name, but in theory, it has the message board on fire. What he did was to have everyone on the board who was interested to list 5 famous chicks they thought was at the top of their lists. After the responses were sent, Kasher chopped that down to a 64-person tourney. I like these because there is always arguments. Also, dudes and chicks alike can have an opinion for this. Round One is already over and I'll quickly go through those. He broke it down between an actress region, models, singers, and an others category. Of course, a lot of these votes are going to get a heated debate and they have, which makes things fun, just like the
Idol
deal we did a while back. Kasher also seeded each chick according to popularity in his mind. Here we go with results as we speak and I'm going in no order here with the section of the bracket..
(1) Jessica Alba over (16) Catherine Zeta-Jones
(8) Scarlett Johansson over (9) Eva Mendes
(5) Elisha Cuthbert over (12) Charlize Theron
(4) Alyssa Milano over (13) Mischa Barton
(11) Hayden Panettiere over (6) Jennifer Love Hewitt
(3) Salma Hayek over (14) Shannon Elizabeth
(7) Angelina Jolie over (10) Halle Berry
(2) Megan Fox over(15) Brittany Snow
(16) Gina Gershon over (1) Gisele Bundchen
(8) Brooke Burke over (9) Molly Sims
(12) Alessandra Ambrosio over (5) Vida Guerra
(4) Tyra Banks TIE (13) Rebecca Romijn
(6) Marisa Miller over (11) Jaime Pressly
(3) Keeley Hazell over (14) Brittny Gastineau
(7) Lucy Pinder over (10) Izabel Goulart
(2) Adriana Lima over (15) Kelly Monaco
(16) Christina Aguilera over (1) Mariah Carey
(8) Shakira over (9) Christina Milian
(5) Kate Beckinsale over (12) Paulina Rubio
(13) Rosario Dawson over (4) Taylor Swift
(11) Rachel Bilson over (6) Jennifer Lopez
(3) Carrie Underwood over (14) Rihanna
(7) Beyonce Knowles over (10) Lindsay Lohan
(2) Katharine McPhee over (15) Ashanti
(1) Anna Kournikova over (16) Vanessa Hudgens
(9) Vanessa Minnillo over (8) Jillian Barberie
(5) Maria Menounos TIE (12) Carmen Electra
(4) Allison Stokke over (13) Danica Patrick
(6) Stacy Keibler over (11) Anna Benson
(3) Erin Andrews over (14) Kim Kardashian
(7) Jill Wagner over (10) Maria Sharapova
(2) Elin Nordegren-Woods over (5) Layla El
There you have it. That's where we stand at the moment. I'm sure it's probably sexist, but what else do us guys have to do online than argue on message boards about pointless things? If you'd like to see the comments in each section, you're able to do that through
TMac Lobstah
. Go to
www.theballsempire.com
and get a login name for the best board out there. Then, you'll see all of our topics and threads. Go to the bottom to "Girls, Girls, Girls", Blahah's section, and you'll see in there what's up. Feel free to comment and say what you want, anything goes. I figure I'll update you as things go. Admit it, you know you're definitely interested in what goes down, whether you agree with the votes so far or not, we have you hooked.
How about those Cougs? For the locals, you know my old high school's football team for the past say 10 years has been brutal at best. We've had 3 or 4 ok years in that time. That's probably giving more credit than is due, but I still have enjoyed going to most of the games this year because there's not much else to do on a Friday night. Besides, how bad can it be to watch football on a cool night, eat junk food, hang with my crew, and still have it be an affordable night? It's just a bonus that we get to hear Ozzie's great calls as he's the PA guy for the games. I'm serious on the great calls too, not just being funny in saying that. Our crew loves to hear whatever random thing he'll come out with next, it keeps us on our toes. The other night, he was giving us live baseball playoff scores and even recognized the opposing team's waterboys out of nowhere. If there's a birthday to be mentioned, he'll also take care of that. All for a $5 entrance fee. Last season, my boys didn't win a single game. This year, up until Friday, they were winless as well. I thought maybe they'd have a chance for a win this season, but that was a big maybe. I was proven wrong on Friday as it was a 17-16 thriller over Ritchie County (actually, it was an ugly game with tons of penalty flags, but oh well) as they got to party in the streets for Homecoming. The weird thing to me was the ending. I believe it was 4th and 10 on the Cougs' 28. Ritchie had the ball and were passing decent most of the game. You'd think on this level, you'd go for it since nobody around here can kick. But no, they set up for the 45-yard field goal, correct me if I'm wrong. We all thought this kicker had to be amazing. He goes for the kick and it barely goes into the end zone, terrible. Not for my boys though, they get the win and the fans were rockin', good to see.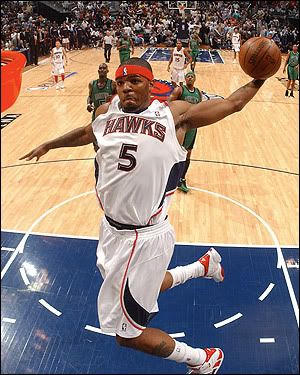 Oh my! It's getting here. It's that time of year where I get so ate up with
NBA
that my eyes might pop out of my head. I'm always in
NBA
mode as most people know, but this time it gets to be the real deal Holyfield. Sunday, it was time for the
EDDFL Draft Lottery
. That means, on October 19th, we'll have the
2008-2009 EDDFL Draft
! Fantasy basketball for those who don't know what I'm talking about. We hold our lottery a week before the draft so everyone knows what order they will be picking ahead of time. The next blog will feature the happenings of the draft, so I won't bore anyone with that yet, but it's easily one of my favorite days of the entire year. I will however, for no reason at all, give you the results of this year's lottery so you can begin to get a feel of what's about to go down. Through an intense process of drawing cards for each person, that determined what number we'll have next Sunday, plus you'll get to know who all is in the league this year. This is the exact twelve we had last year and we have a decent waiting list for this league too, hopefully I can keep it going as strong as ever:
1st Pick: Spank
2nd: Ed
3rd: Fortney
4th: Riley
5th: Cork
6th: TJ
7th: Posey
8th: Mudcat
9th: ManDingo
10th: Sidell
11th: Fleece
12th: Ozzie
You know how people say once you leave a little small town, you always return? I'm not sure if it's like that everywhere, but it's true for Shinnston in more cases than not. I'll give a good example of that in this paragraph. Cousin Jill, Blog's Dad of the Year Gayle, Big Ashton, and Max are about to make the return, this time coming to my neck of the woods on the Eastside. It could be a temporary move, but still it's always a good time to have family around. Some people want to be as far away from their family as possible, but I'm going the opposite route on that one, call me weird. That's what keeps us going, so if you see Jill and Gayle around town in the next week or so, you heard it here first. As usual though, you can leave this town for 10 years, come back, and it's still basically the same as when you left. It's just the little things such as the town's characters and the stories you hear that make it worthwhile.
Speaking of small little towns, I did that on Saturday. Me and Shawna hit up an 8 year old's birthday party/cookout. We figured we'd be there for an hour, be miserable, and roll out of there after eating. Surprisingly, we were there for about 4 hours. I'm not sure what got into us, but that shows how exciting we are I guess. That's not the real story, but the locals will pick up on this next thing. We went out to the mean streets of Doddridge County. Big Isaac territory, out past the Jarvisville exit. 12 miles off the exit on a narrow road. I wish people from the big cities could come to our towns and check out some interesting sights. I'm not sure I've ever been out there actually. I forgot to tell you I was out there ManDingo because I know you are familiar with that area. I liked it out there, some nice land and everything is wide open. Just a little piece of info for you to munch on.
Bird's Dirty Thug Ho of the Week
: Arizona Jas is back in action with this one. Here is what she thinks: "Not the dirtiest I've seen, but she's definitely more ho-ish than your last pick. Forsure."
http://www.myspace.com/jennifergagliardo
Bird's Video Moment of the Week
: It's probably funny just to me as half of these usually are, but it's going in this week. We have a guy in an astronaut suit messing with some golfers. Pointless, but that's what we're putting in.
3 Quick Thangs
:
1. Birthday time! We'll go with Wednesday, October 15th. We start out with actor Anthony Hopkins, 71. Actress Penny Marshall, 66. Former Orioles pitcher Jim Palmer, and one of The_Freak's favorite people, 63. Tito Jackson of Jackson 5 fame, 55. Tanya Roberts of
Charlie's Angels
and weird commercials, 53. That's not a bad list there. It's a short one, but I'll give it a 6.5 out of 10 for power.
2. A new video game is in my possession. What'd I go with? I didn't go with the usual next generation game. Instead, I picked up
Sonic Chronicles: Dark Brotherhood
for the
Nintendo DS
. It's a role playing Sonic game, so things are switched up a bit. So far, it's been fairly easy to get a grasp of and there's a lot to the game. The
DS
is one underrated system. I guess it's not underrated since the sales are still through the roof, but for people who haven't tried it yet, you're missing out. I'm still playing way too much
Call of Duty 4
on
XBox 360
though. On November 11th,
Call of Duty 5
comes out! I'm off that day of work and may take the next day off just out of being ate up with
COD
.
3. The new fat boy charts are out. West Virginia is #2 on the list among the United States in obesity levels. For a while, we rocked it out as the #1 in that level along with #1 (that's not a good #1 to have by the way) in heart disease, teenage pregnancy, and tobacco use. I guess that doesn't surprise anyone, but some people just don't care either way I guess.