We're back in action and it's the middle of September. What do we have in store for this week? We'll go over a bit from the
MTV Video Music Awards
, touch a bit on Kanye and Taylor Swift's involvement,
Real World
, flag football season begins, more fantasy football, Raekwon, habaneros, the drive-thru at
Dairy Queen
, and of course some other things. We're here to deliver the goodies. As usual, let me know if you have ideas to throw in here. Why not get the people involved? I do that a few times in this blog, so stay tuned for those shoutouts. Anyways, here we go..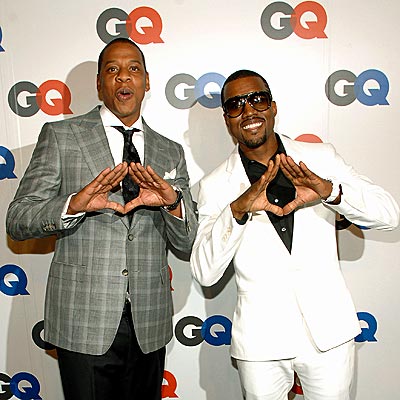 Anyone catch the
MTV Video Music Awards
over the weekend? It was an interesting show to say the least, but I enjoyed it. One of these days I'll be too old to watch this stuff and
Real World
, but hopefully that's no time soon. During the show, I was online for most of it and would fire off random thoughts to Chrissy in Webster County and Jodine. I do that a lot with
Real World
too, it's better to joke around with someone else that is watching so you can laugh at some bums. Lady GaGa, what was that mess?!? Wow. If she (he?) wanted a reaction, I guess that's what they got. Fortunately, I didn't have any nightmares that night, but I'm sure she can give them. Everyone I was talking to about it had the same opinion. I'm sure she has her fans, but eh. Hearing Dad's opinions on her was classic. And Russell Brand as the host? This guy is really relevant? Seriously? He wasn't funny one bit to me, this guy got a huge thumbs down. The talk of course is about the Kanye West/Taylor Swift (more on her in a bit) saga that I'm sure everyone has seen by now, whether you watched the show or not. Beyonce gets a lot of respect for bringing Taylor back out later in the show to give her the glory that Kanye took away. Kanye is a punk, but at times he cracks me up, I'm not sure what it is. Also, I thought Jay-Z and Alicia Keys doing
Empire State of Mind
that I've talked about before, they rocked that out. The entrance of Jay showed a huge ego, but at the moment, he's running New York, so he can do whatever he pleases. I'm not much of a Pink fan, but I gave her props for the acrobatic stuff she did, that was pretty sick. Also, we need more Tracy Morgan. You can't ever have too much of him for some comedy.
New Moon
trailer on the show too, not bad at all. November 20th. The Michael Jackson tribute? That was a great job in my mind, especially when they had Janet come out. 43 years old and still gets it in done in a major way in my book.
Here's one I must be on the opposite of most. What would that be? Taylor Swift. I don't know a whole lot about her music, but you see her everywhere, so at least I know about the chick. No, I'm not going to rank her music and talk about that since I have very little experience on it anyways. I didn't care for what Kanye did to her at the
VMAs
, but that doesn't quite deal with this. I'm going to bring up her hotness level. Some people go crazy for this chick like she's the most beautiful thing ever. Let me wipe the crust out of my eyes and take another look. Nope. I must be missing out. Is it because she's a celebrity that people up her to another level as far as what she looks like? I personally don't see it, just throwing an opinion out there. She looks like a little kid to me and doesn't do a whole lot on my end. Kristen wrote me the other day about this same topic. Since girls are always so evil to each other, you can always count on honest opinions when asking a girl her opinion on another girl. That's always guaranteed to get a good result. Kristen apparently isn't a big fan of Swift either, here we go with her thoughts: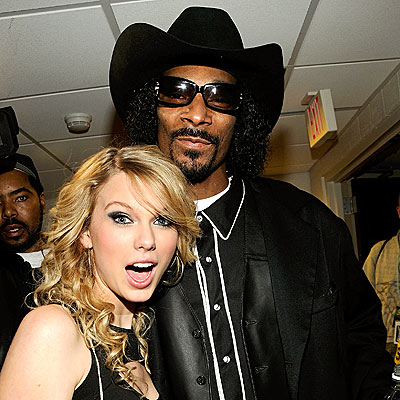 Me: Ok..
Me: Guess it's just me..
Me: Taylor Swift..
Me: Not crazy hot.
Kristen: she's ugly
Me: She looks 12.
Kristen: like 15 yrs old
Bird33: Hah, good timing there.
Kristen: what's the big deal?
Kristen: her face is all scrunched up
Kristen: but not hot asian scrunched up
Kristen: but like run over by a mack truck scrunched up
Me: Hah!
Kristen: <---probably shouldnt be so judgmental
Me: That's good stuff right there.
Kristen: "that's some funny shit right there"..
Wednesday night was the finale of
Real World: Cancun
. To me, this was one of the better
Real World
seasons in a long time. The past few have been not been up to par in my mind, but this one delivered in a major way. You had some crazy drama throughout and tons of little storylines that you wanted to stay on top of. The ending was great I thought, just an hour of craziness. Joey and Ayiiia hooking up after hating each other? Good stuff. This season had it all though. A few things I'm talking about are threesomes, lesbian hookups, Bronne getting kicked out of the house, Joey getting kicked out of the house, Ayiiia being all bi-polar, cheaters, and much more I could talk about. This makes me even more pumped up to see the next season they have to show us. 22 seasons in and I've been there since the beginning. Outside of just a couple seasons randomly in the middle, I've seen them all. To me, and a lot of people hated them, Joey and Bronne made this season, they cracked me up every single time. Tomorrow night is the season finale of
Big Brother 11
as well, time to get pumped up. 9:00 PM EST for 2 hours! Starting on September 30th, we do have one of the best "reality" shows out there as
Real World/Road Rules: The Ruins
begins! No CT on this season unfortunately, but we'll still have a mix of roided up guys wanting to throw down constantly and the high maintenance chicks. Excellent TV right there.
Sunday started up Week 1 of the
Shinnston Flag Football League
. A few years ago we started playing on Sundays as pickup games on Lincoln's practice field. Last year was the first official season of flag in my area, but I never jumped into it then, but this is my inaugural year. At the moment we have four teams and a few others are being built. Our team had 12 show up for the opener, a nice turnout. We play 8-on-8 at Lumberport Middle's field and it's pretty organized. Outside from Big E Ferris, I'm the second oldest guy in the entire league, as we're the only 30-somethings. I take a little pride in that to where my body isn't broken down into pieces nor am I lazy like half of town who just wants to sit on the couch and be druggies. I like to sit on the couch too, but you have to do a bit with yourself every now and then as well. As a little extra piece, Ferris had a brutal knee injury yesterday to where people on the field heard it pop. That's nasty.
It's mostly a league of 25-and-unders with some quality athletes. Most of these kiddies (they are to me anyways) I've had over the years when I did some subbing. I like it in that it's a super fast paced league and for the most part, you need some sort of speed to be decent. I'm playing on The Green Machine and our crew of guys is a fun bunch. We don't have any egos on the team and we get to come on and off the field as we please and make a nice rotation. Unfortunately, we're a bunch of little guy speedsters and not much beef. That's fine and dandy until you play a bigger team. That's who we met up with in Week 1 as Team Bart crushed us. As a side stat from Bart, our team has the most
NCAA
athletes in the league, so there's talent all over, it's just inexperienced. I won't sugarcoat anything to make it seem like we did better because we did not. Bart's team is the heavy favorite as they have a nice mix of players. The thing that did us in was that Bart is 6'5" with speed and Linville is probably 6'3" with speed and we have guys 5'10" or under guarding them as cornerbacks. Me personally, I love playing defense a lot more than offense since I get to run around with energy that doesn't stop. I would bounce around between cornerback and a rover safety/linebacker spot. Football isn't one of my main sports as is basketball and softball, but I had a blast after the first week. Also, to end things, this is how little attention there is with sports around here. Jim Tichenor, one of the local paper guys, came up and shot team photos and did interviews. How can you beat that? It's classic. You go play some flag football and suddenly there are 50+ people up there between two different games. Bart, nice start with Week 1, you have this thing organized well, I'm impressed.
Monday night there was action out in Willard. Most reading probably don't even know where Willard is at unless you live near my area. Even then you might not even know. The setting was at Sweet P's house and a group of ten of us return to get our fantasy football teams underway. The
Shinnston Fantasy Football League
consists of Commish P, Ozzie, Matty Cakes, Sims, Maulberry, Jimmy, Bart, Fortdog, Pill, and myself. As we drew the numbered golf balls out of the plastic box, I ended up pulling the #1 ball for myself, meaning I got the #1 pick of the draft. It's been a while since I've had a #1 pick, so I might as well try to profit from it. I'll break my team down in a few of course, not that you care. Between ten of us, we mauled through five pizzas like it was nothing and had the Miami/Florida State game on TV as we got to trash talk each other and just have a good time. The only downfall was that we sweated our nads off in Willard. Sims said P did that just to throw off our draft game and to make us want to get our picks in faster. Overall, an in-person live draft is twenty times better than having things online. As a weird stat, we didn't have a single Steelers fan in the house. The NFL teams supported in the house were the Niners, Raiders, Bills, Falcons, Ravens, Bengals, Colts, and Bears. Now, onto your 2009 E-Town Junkies roster..
1. Adrian Peterson: RB (Vikings)
2. Thomas Jones: RB (Jets)
3. Tony Romo: QB (Cowboys)
4. Antonio Bryant: WR (Bucs)
5. Roy Williams: WR (Cowboys)
6. Greg Olsen: TE (Bears)
7. Lee Evans: WR (Bills)
8. Torry Holt: WR (Jags)
9. Ted Ginn, Jr.: WR (Dolphins)
10. Mason Crosby: K (Packers)
11. David Garrard: QB (Jags)
12. Julius Jones: RB (Seahawks)
13. Mark Bradley: WR (Chiefs)
14. Buffalo Bills: D
15. Zach Miller: TE (Raiders)
16. Mark Sanchez: QB (Jets)
17. Tim Hightower: RB (Cardinals)
18. Josh Reed: WR (Bills)
More football? I know. The weekend wasn't kind to me as far as my teams I root for goes. Saturday, my Irish went to The Big House and was taken out by Rich Rod and his Wolverines. Michigan is better than people give credit. The WVU fans around here, they can whine all the way and I know they root against the guy. Fair enough, but you have to give him some due. I said last year that to give this guy a couple of years and he's going to rock out the Big Ten with his offense. Like him or not, through whatever scandal or not, the dude can coach. Look at his past track record. He'd come into places and in a matter of a few years, he'd have them crushing skulls. I can't stand Michigan as most know, but I've tipped the hat to my Michigan buddies and can't hate too much. Also, it was weird for a lot of WVU fans to be cheering for Notre Dame last week, that rarely ever happens. I still think my boys will be fine though, but that pass defense was beyond brutal. Jeremy Harmer of Team Bart would've thrown for 300 yards on that D. In the
NFL
? Sunday night, my Bears didn't have ANY offense. Not a great start for Crybaby Cutler, but I like the acquisition a lot, regardless. We'll see if he can get any of those bum receivers to do anything at all. Now Urlacher is mangled for the season, great.
It's time for a CD update. I've went through a bunch of them recently. This week, just one to talk about and it's one you need to know about.
Raekwon:
Only Built 4 Cuban Linx - Part 2
. You know I was excited when this came out. If you know me at all as far as my music tastes, you know that Raekwon's
Only Built 4 Cuban Linx
in 1995, I have always put into the greatest rap albums of all time. It's that good. Now, Raekwon The Chef comes to us with Part 2, 14 years later. How does it live up? Amazingly well actually. You can't compare it to the original since it's a classic, but what a summer this has been for rap CDs. The hits just keep coming between this, Mos, and Jay-Z in the past month, pretty crazy. We get 22 tracks here and none are bad, seriously. A ton of people on this thing. Of course you get the entire Wu Tang Clan basically, as well as Jadakiss, Styles P, Busta Rhymes, Lyfe Jennings, and Beanie Sigel. I recommend the entire thing and then some, but I'll give a few songs to start you out with.
Cold Outside
with Ghostface Killah,
Catalina
with Lyfe,
About Me
with Busta, and
Black Mozart
with RZA and Inspectah Deck. Some more true hip hop coming to your ears.
Bird's Dirty of the Week
: We go to one of those pages with a bunch of "friends" on it. I wonder what the real percentage of this chick's list that she actually knows is. I say just a handful. Either way, it's an interesting one. In some pics, she looks great, in others, as Borat would say, "NOT". She has a bunch of pics on her front page to see. Some of her quotes and things of that nature are so bad that they're good type of thing. In her actual pics, there's not hundreds like some we put in here, but it'll work. Pretty good body here too if that counts for anything. Here ya go folks, Monique Starr apparently:
www.myspace.com/moniquestarr
Bird's Video Moment of the Week
: I always like to get some local flavor in here whenever I can. I also like when some of my buddies will send in things for the blog. That lets me know at least some of you are bored enough to read my ramblings. Why, I'm not sure, but I do appreciate it. This time we have a submission from Erica who fired off a message the other day if we could get her son's vid up. Sure, why not? This one has Kaden at the infamous
El Rincon
restaurant as he's going at the habanero sauce. It's getting a ton of views (2500+ at the moment) and comments, so check it out. Also, I can see a Lil Jaggs here in the making as he's jamming around doing the dance thing in another vid. As usual, let me know if you guys have ideas for any section of the blog and I'll always consider it. "Heck yeah!"
3 Quick Thangs
:
1. Maybe it's just me, but what is the point of the drive-thru at
Dairy Queen
? I can understand if you get something quick, but that's rare. I see it all the time at my local
DQ
. You have a string of cars and they're probably ordering cheeseburgers and whatever else. They have the best burgers, don't get me wrong, but if you have to wait for it, go inside. It's not going to be done in 2 seconds like
McD's
. Don't hold up the rest of town. There should be a rule to that. I never get in that line, but it gets a laugh out of me when I see it.
2. A book update for anyone that wants to hear. I'm usually reading a lot of things, mostly in the sports or wrestling genre. I've also read a lot of the mainstream type series deals that everyone else into as well. The latest book, I'm going the wrestling route and it's getting some great reviews. It's called
The Queen of the Ring: Sex, Muscles, Diamonds, and the Making of an American Legend
. It's the story of 1940s and 1950s women's wrestling and in particular Mildred Burke. It doesn't sound like much, but even non-wrestling fans are giving it some dap. Some crazy behind the scenes stuff and it looks to be worth checking out. We'll see when I'm done with this thing how it is.
3. Remember how within the past year I said that I just recently tried hard boiled eggs for the first time? If you remember, that experience was awful, but at least I tried the thing. I was sitting at lunch today and some guys had pickled eggs. Now that's bad times. I can make some mean scrambled eggs with cheese, peppers, ham, whatever else or even an over easy egg. Outside of that, those funky styles of eggs, they're not for me. And the hard boiled/pickled, how can people even be around that smell? I'm not picky on much food, but that is one for sure that I'm not wanting any of.