What's happening people? We're back for more chatter around this place. Nothing too crazy has went down over the past week, fairly laid back, but we'll get the fingers typing up something to read. That's what we do around here, no time to sit back and take days off. That's my theory anyways as we try for the weekly or if not far off that pace, somewhere in that range for our new editions..
I'll start out with the freak injury. It could've been worse, but it's healing rather well. Early last week I was walking downstairs and was near my
Ab Lounger
. I wasn't even using it at the time, just walking by and I sliced myself open on it. I didn't have shoes on and blood started gushing everywhere from my left pinky toe, it was mean. I thought I was going to have to get stitches, but no dice there. I take it to the bathroom and put my foot in the sink. Yeah, now I have you thinking of that weird position of me putting the foot in the sink, but it cleaned it up, so that's how I treated it. I played ball on it a few times this week and it's been ripping open, but nothing to worry about. The thing that seemed to cure it (and this will be a free plug for this product) is
Nu-Skin
. For those who don't know of that, it's basically super glue/cement type liquid medicine that burns like crazy, but it seals things up like no other. It works like a charm, go get some.
I'm behind in times, but I think I'm finally going to get into the mp3 player scene. Unless I change my mind, I think tomorrow I'm going to get a 30GB
iPod
with video if all goes right. I figured I might as well get one a decent size rather than getting something small and having to upgrade in no time. For everyone else that is hardcore into these things, I'll always take advice or whatever when I finally get things running since I'm new to this business. I know for sure I'll have a slew of music to throw into this thing, that won't be a problem at all with my CDs laying around.
How's summer league basketball going? I think I'll be happy with the team I'm on. I'm probably on the worst team down there, but that's fine by me. I get to play my game, get my shots, and not have any punks on my team. That's worth it for sure. Our first game was last Wednesday against Lil Harmer's team of Eric Ferris, Posey, Big Barney, and Eli Cottrill. That's a nasty squad. I'm with Big Ferris, Brian Ross (he straight dominated for us on Wednesday, easily one of the best down there), and a few guys that Big Ferris works with. We got beat 50-34, but it was ugly. We have no rebounders and not many guys that can handle the ball sadly, but it should be interesting a few times a week, plus it's exercise, can't beat outside ball.
A quick TV update between
Real World
and
American Idol
. For those who still keep up with
Real World
, it's been solid recently. There for a while in the middle of the season, some episodes were lame. The past few? We've been dealt some straight drama and that always equals good TV. Brooke on there alone is worth the price of admission to see her turn psycho and flip out, getting all emotional. On
Idol
, we're now down to the final 3 of Doolittle, Jordin, and Blake. At this point, I'd say that Jordin comes out the winner, but I'm never good at predicting things. I don't dislike any of the ones remaining, so it should end fine for me either way. Blake did awful last week, but he was able to get some votes since he is the only dude left and LaKisha got the boot.
This weekend I was back to my weird hours. On Friday night, I ended up going to bed at 7:45 AM. On Saturday night, I go there earlier, this time at 6:00 AM. On Monday, I wake up at 6:00 AM for work. If that's not going to mangle my sleep schedule, I'm not sure what will. Then again, I'm used to that enough, so we'll see what goes down. And I wasn't even doing anything too exciting, just the usual of watching wrestling DVDs and
NBA
for a bit, then being online way too much the rest of the night. The excitement around here.
I'll end the top half of this portion with a shout out to the MILFs out there since today is Mother's Day. Hopefully nobody forgot the big day and hooked up their moms. Nothing too major, but I took my Mom out to eat one night, got a big ice cream cake (doesn't hurt that I get to eat a lot of it too), and a pimped out card. She's the type that doesn't tell you what she wants or doesn't want you to spend a lot of money on her, but you know how that goes. Anyways, Happy Mother's Day to all the moms who read the blog!
Onto new CDs of the week for me..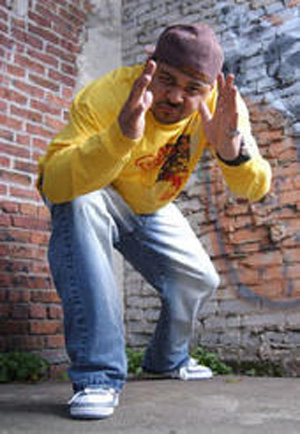 Joell Ortiz:
The Brick Bodega Chronicles
. This guy was big on the mixtape scene. Think of him as being very similar to Big Pun's style if you're into that. I liked this CD and was my first time hearing him. Worth the pickup.
Profit Money & D-Why:
The Wake Up Call
. These cats are straight from Morgantown, WV. Cork gave this one to me after these guys dropped it off at a table at
Chili's
. I was very surprised how good this was, especially D-Why's side of things. I'll listen to any rap, but always interesting when you get some local action to check out. They're known around here for the
Country Roads
remix, but their other songs aren't jokes either.
Paul Wall:
Get Money, Stay True
. I haven't heard any of this one yet, but should in the next day or so. Pretty much every song features someone, which I'd rather they have more solo things, but he'll make it work. On this one you get Snoop, JD, Freeway (huge bonus points from me there just because of that addition), Trina, and Juelz to name a few.
Bird's Dirty Thug Ho of the Week
:
http://profile.myspace.com/index.cfm?fuseaction=user.viewprofile&friendid=133960544
Bird's Video Moment of the Week
:
http://www.youtube.com/watch?v=AjNNASMnfNE
Bird's Song of the Week
:
Anonymous
by Bobby Valentino:
http://music.aol.com/artist/bobby-valentino/699184/main
3 Quick Thangs
:
1.
Urban Dictionary
is a good time killer. If you've never been, hit it up at
http://urbandictionary.com
. The Word of the Day is a good read. Here's one I liked: urban cougar. Their definition: "An older woman, typically early thirties to mid-forties, who has abandoned traditional rules of romantic engagement and taken as her mission the seduction of as many game young men as she can possibly handle." And the sentence to go with it: "Some Urban Cougar with a boob job tried to buy me a drink last night." Maybe it's just me, but that's great. I might have to use that one.
2. Let's try some birthdays for Monday, May 14th: For the WV locals, representive Alan Mollohan, he's 64.
Star Wars
director George Lucas, 63. Baseball Denny Martinez, Happy 52nd. Also for the locals, today is also my Aunt Linda's birthday, so we'll send the happy wishes out to her from all the readers.
3. Right now I'm eating something called Popeye Rollups that my Mom makes, they're excellent. Tortilla shell that has spinach, ranch dressing, and bacon bits inside. It may sound different, but it gets a huge thumbs up from me. You eat them cold for those wondering.