Some interesting topics to get to on this one since our last post on Friday. I had to catch up on sleep for the weekend, so I did that on Friday night by sleeping 10 hours. That geared me for Saturday night. I went to bed on Sunday morning at 9:30 AM. Yeah, I'm way way too addicted to the internet. I need to take a couple days off a month to just sit and do nothing, but that's no fun, so I'll continue to live on here and rot away, hah.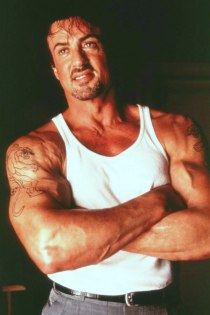 In response to me staying up that late, Cork wrote me a message while I was asleep:
Bo Jangles1981: 9:30?!?! You might be retarded
Yeah, I guess I am. Nothing else to do in my area though. At least I had some fun while doing it, but isn't that the point? I didn't really accomplish much by staying up that late though, but go figure.
Something I've recently started to get into. That's chicks with blonde hair who put black streaks in it or ones with black hair who put blonde streaks in it. It looks trashy, but I still admit to liking this new fashion. Maybe I'm weird. No idea what this stuff is even called, but I'm sure some girl will fill me in on this on a comment. I'm too lazy to find a good pic of it though, so I'll just put Trish Stratus up for no reason.
Sports over the weekend? My Irish didn't play as they get a week off to prepare for the beatdown that USC will give us. Hopefully I'm wrong on that. My Bears didn't look good though. I got to watch this one on TV. The D was awesome, but this game against the Browns was one of the worst offensively played games I've ever seen. In high school news, this Friday my high school does battle with the school I teach at. Tough to root either way on this one, but I think the school I'm at now should win on the road in the mean streets of Shinnston.
Last night my Yanks lost and that is never a good thing. At least Boston is done too. Out of the teams left, who is really pumped (outside of that city's fans) to see these matchups? The Cards are awesome, but the average fan could care less. Same with the Angels. A great team, but they get no respect. The only thing exciting going on in baseball now according to the media is to see how well Roger Clemens does for the Astros. I'll be pulling for them since they're underdogs and they have my boy Andy Pettite. Speaking of my boys, last night was probably the last game that Bernie Williams suits up for the Yankees. Come on, I don't care how old and worn he is, he deserves to be a Yankee for life. The ovation he got a few nights ago in Yankee Stadium put a tear in my eye.
It's back.. Oh yes it is. What am I talking about?
Solo's Bets
! Into betting on games, but don't want to throw down real money? This setup is very fun and competitive. You can bet on most sports and he'll be adding a lot more options soon. You start out with $1000 and can play the spread, over/under, set up groups, and if it's anything like the old version, we'll one day be able to play multiple team parlays. I'm starting out the year 2-0, but with betting, you can never beat the system. I picked the Bengals/Jags game over 37 on Sunday and also hit the Steelers getting 3 points last night. Giddy up!
http://www.fantasybookie.info/
Time for wrestling chat? I believe it is. This Sunday was
WWE No Mercy
, a
SmackDown
production. Nothing out of the ordinary. It wasn't a bad show at all, but it didn't blow the roof off the place either. Bobby Lashley has big potential, but dude took way too many roids. He's insanely wide, like can't fit through a door. And I didn't mean that in a perverted way. Ken Kennedy. If you don't know him yet, prepare to soon. He's going to be a superstar. His mic skills alone are awesome, but his ring work is also nice, especially his finishing move.That was about the 37,403rd
Casket Match
we've seen. Nice touch by having Guido and Juventud go at it right before the main event.
RAW
? Doink The Clown showed up? Awesome
Carlito's Cabana
that featured HBK, Big Show, Cena, Angle, and Edge. The mic work here was impressive. Cena was actually original for once and it didn't look as if his lines were scripted. I love how
USA
lets them get away with saying more on air. Nice
6-Man Tag Match
featuring these guys as well. I'm still a huge HHH fan, even if many others are not. Trish beat Victoria with the help of Mickie James (Alexis Laree). Mickie was looking real good and supposedly has wrestling skill. Doesn't hurt that she was busting out of that top either. Bonus points there. The end saw the McMahon Family (minus Shane) fire Good Ol' JR. Stephanie was looking unbelievable and it doesn't get much better than the mean and nasty Vince character.
A bunch of CDs to end up on here..
Dru Hill:
Hits
. Should be some good pimpin' music, but I haven't listened yet. It always cracks me up when Sisqo tries to act all bad though. Dude, you're 5'4"/115lbs.
8Ball & MJG:
Ghettoville – The Remix Album
. Real good stuff here. 8Ball and MJG keep it gangsta. Lots of guests on this one and the sampled beats used from classic songs are a nice touch.
Public Enemy:
Rebirth of a Nation
. This one comes hard at ya, old school PE style. They always have a meaning behind their raps and I like that they haven't switched up their ways after all of these years. MC Ren and Dead Prez on this album. Still going strong after nearly two decades.
Slum Village:
Slum Village
. Seems like these guys just put out a CD. They're from Detroit and mix it up with the pimpin' stuff and rap. Usually you don't see a self-titled album as one that isn't their first release, but who knows. This is a good one though.
Twista:
The Day After
. Loaded up with people and I'm impressed with this. Johnny P, Pharrell, Trey Songz, Lil Kim, Jamie Foxx, Snoop, Mariah Carey, and Juvenile just to name some stars. Twista even busts out the pimpin' stuff for this CD. A very good one that you all need in your collection. Speaking of Lil Kim, I think she's looking awesome in her new video,
Lighters Up
. A short little thug with a body (even if it is fake), that's about as good as it gets for me.
Let's end this thing quickly, real proper like..
3 Quick Thangs:
1. I'm on
Yahoo's
front page and see an ad for a thing called a
Chevrolet HHR
. Looks to me like it's a replica of the
PT Cruiser
, who knows.
2. 8:45 AM as I type this up.. In Shinnston, it's 63 degrees with a high of 74.
3. And boom goes the dynamite.