Wow, this post I'm going to have to shorten down somehow since I have a lot to talk about. I know I haven't posted since Tuesday, but I'll try to get something good up for you guys here. The main part of this post will be my annual fantasy basketball league draft that was held yesterday. For those who aren't basketball fans, you'll at least see a picture with me and my crew.
Time for the
2005-2006 E-Town Diaper Dandies Fantasy League (EDDFL)
to get underway. The setting? Fairmont
USA Steak Buffet
. 10 guys in attendance and 2 guys by phone. The guys in the league this year are as follows, in order of our picks: Defending champion Sidell who drove about 10 hours for this madness, Mudcat, ManDingo, Fleece, Hammer, Riley (the first phone guy, in Michigan), Spank, Fortney, Posey (the second phone guy, in Maryland), Cork, TJ, and me. As always, in person we get some great stories and trash talking. Sidell missed last year and had to call by phone, but him in attendance boosts up the excitement even more. And you never know what Fleece is going to say with his wild stories. I got my money's worth in food though as I had 3 steaks, a salad, 4 M&M cookies, a cinnamon roll, and probably 6 root beers.
I'll first run down my team and then I'll throw up the group pic. We drew cards to see what pick we have out of tradition. I ended up drawing the Queen, the last pick, doh! I did get back-to-back picks when it was my turn since we do the snake draft, but still I'm happy with what I did and got many of the guys I was after. Ladies and gentlemen, yourrrrrr 2005-2006 E-Town Junkies!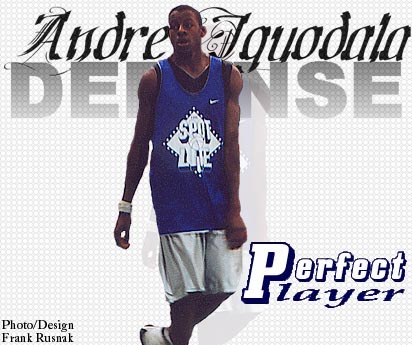 1. Paul Pierce: BOS
2. Ron Artest: IND
3. Dwight Howard: ORL
4. Ray Felton (R): CHA
5. Andre Iguodala: PHI
6. Danny Granger (R): IND
7. Raja Bell: PHO
8. Marquis Daniels: DAL
9. Zaza Pachulia: ATL
10. Mike Dunleavy: GS
11. Hedo Turkoglu: ORL
12. Gerald Wallace: CHA
13. Chris Andersen: NO
14. Darko Milicic: DET
15. Mike James: TOR
In the pic, we have.. In front, I'm on the left and Cork is seated. Standing we have from left to right: Hammer, Fortney, Fleece, ManDingo, Spank, Mudcat, TJ, and Sidell. Sidell is holding a picture of Riley if you were wondering about that. Good stuff.
Onto other topics. Friday night
Denny's
trip. I went early for my standards. One of the earliest I've ever been. Me and Cork leave around 11:15 or so and hit up
Wal-Mart
first. I didn't buy a thing in there this time, not bad. Then we roll to
Denny's
and I wasn't too hungry. I did get some rice and cheesesticks though. While there, a big crew from the mean streets showed up. Mudcat and Fortdogg from the
EDDFL
were in attendance along with Fortney's wife Abbey, my cousins Ozzie and Kari, Ozzie's girl, Isaiah, Darren, and Matt. Big crew. Then Mikey Dodd shows up with his chick. We always see people we know up there.
The movie for school last week was
Kicking & Screaming
with Will Ferrell. Good kid flick here and it's funny. Mike Ditka plays a good role in it too. It went as predicted, but it's a good movie that isn't long and gives you a nice laugh. No idea what we'll watch this week though. I do have a meeting to go to on Tuesday, so I get off work just to hang out. I can't beat that with a stick.
An update on the dude I have on home arrest. Supposedly he got tired of it and cut it off. In the process, he ran away from home with no backup plan. Weird. Now I guess he's back in a home until he's 21. Some characters I have, but they're fine around me, so go figure.
I was at
Wal-Mart
on Friday and forgot to mention this one. When I was pulling in, the
Girls Gone Wild
bus pulls out. I met Cork up there and then he left to go eat since I had already done so. I call him a few minutes after seeing the bus and he said he saw it too and it was heading up to Morgantown (where WVU is at and 45 minutes north of me). So I'm sure some of my buddies who party it up in Morgantown might have some stories there of some dirty girl showing off for the camera. Not that I'm complaining.
Halloween is tomorrow. Anything big going down for that? Not that I know of. I'll be giving out candy though, so that's always interesting. My area gets loaded up with kids. It's only an hour, so I can deal with that. Then it's time for wrestling at 9:00!
3 Quick Thangs:
1. Try this one. Clean underneath the keys on your keyboard. Pry them up with a little ruler or something like that. They come up easy. You'll be surprised how filthy it is under there. Even if you're a neat freak, it'll still be a dirty mess.
2. 2 days till
NBA
season opens up.. 2 days until
NBA
season opens up.. 2 days until
NBA
season opens up.. 2 days until
NBA
season opens up!
3. Want to check out people's driver's license pictures online? My boy The_Freak sent this one to me and it's interesting. Check it out at
http://www.license.shorturl.com/