Here we are, a bit over a week since we last met up. What do we have in store for you this time around? We get a few movie reviews, stickball domination, gas prices, some new CDs, a visit from The Ol' Cowboy, DJ Mingle Mixx, and a lot a more. August is here, football is around the corner, and by the time the next blog is up, I may have a story on meeting Mr. Belding. Yep, it's as cheeesy as it sounds. Stay tuned. Before that though, we have business to take care of..
Why not make this three weeks in a row that I'm starting things out with a movie review? If that's not crazy enough for you, I'm going to give you two movie reviews to have you feast on. Yeah, I know, you can barely contain yourself over that information I just gave. Try to stay calm through that big announcement. The movies in question this time around are
G-Force
and
The Proposal
. You're probably asking why I'm even seeing those movies. I figure I'd give it a try, nothing else to lose. Also, we hit up the local drive-in for this action, one of few drive-in theaters left in the state, so we're going old school. It's only a few miles from the house, yet the last time I've been was in way back when I was in high school, no lie. Playing that night? In my book, it was heaven since it was
Beavis and Butt-Head Do America
(their TV show is still my favorite of all time) and
Private Parts
starring the great Howard Stern, easily a Top 10 all time movie for me personally.
I'll start out with
G-Force
. You know what it is even if you haven't seen. It's the
Disney
movie with the guinea pigs. The talent for some of the voices, brought in some pretty big names. Who is involved? Nicolas Cage, Jon Favreau, Penelope Cruz, Steve Buscemi, and Tracy Morgan to name a few. I could've listened to Tracy Morgan do his character's talking the entire movie and that would've been had me laughing the entire time. That was probably my favorite part of the movie was the character he played. Unfortunately, the rest of the movie didn't live up to
Disney
standards in my mind. Granted, it's not bad, but I was led to believe it was going to be a lot better. It's also a shame when we just have Penelope Cruz's voice in the movie and not herself if that makes sense. The kids and girls in particular are really going to like this movie I think though. In my ranks and I may be a little generous here, I'm going with 6.1 talking guinea pigs out of 10.
IMDB
only has it at a terrible 4.5 right now, so that gives you an idea.
We'll take a short break before we talk about
The Proposal
. We were all craving food that night and I had my mind set on some
A's
. It was a Friday night and I wasn't down there hanging out as usual like our crew does since we have nothing else better to do. We call Big Cork up and see if he can get a delivery to us. He's down for that and then comes to the drive-in. He calls us when he's there and apparently the drive-in ticket booth person wouldn't let Cork pull in since we weren't ordering food from them. You serious? So then I tell Cork just to stay parked in front of the restaurant and I'd walk down, pay him and walk back to our car. Nope, that wasn't going to work either. Nor were they going to let us pay Cork's $6 to get in, back him, and then let him drive right back out. Back in the day it used to be $5 for an entire carload of people, how many you could fit in. Now it's $6 per person. That's fine and dandy, but we paid them $24 to get in first of all and even got some things at their concession stand. And we can't get a delivery to pull in? Well, we had another plan and I just told Cork to drive up a back road to one of my aunt's houses nearby. Spank and I take off through the dark in sandals, wet grass is getting all over our feet, we're stepping through all kinds of holes, but we made the trek and met Cork. The stuff people do around here for some quality hoagies and pizza, but always well worth it. So good that I ordered more food the next night. Gotta love Shinnston food, can't go wrong with our options here. We might not have much else, but come here and eat if nothing else.
Back to the movies and the next one we all watched was
The Proposal
. You know this one too. It has Ryan Reynolds and Sandra Bullock. Reynolds is 32 as I type this and he was hooked up with Bullock who is 45 at the moment. Age is just a number to me anyways, but you rarely see a chick that much older than a dude together, even in the movies. That shows that Bullock still gets it done in a major way in my book, but what do I know. This is a chick flick, but it's not watered down and sappy like some if that is what may scare you away from this movie. It has a good bit of humor involved. The first half of the movie wasn't that special to me. After that, it picked up quite a bit. I liked it, but it didn't amaze me by any means. Much better than
G-Force
in my ranks. Not a lot of other huge stars are in this, but you do get Coach, Craig T. Nelson as well as Betty White. She was born in 1922 and still does movies, insanity. You gotta respect that though. It's time for the drumroll for my rank. We'll give this chick flick 6.9 dysfunctional families out of 10.
IMDB
, if you're wanting to know, they have it at a 7.2.
A new (old) craze has hit Harrison County. That would be none other than the sport of stickball. We're going old school NYC and Philly style on this one. My parents say it was pretty big in our area when they were kids, but hardly anyone even knows what it is nowadays unfortunately. For those out of the loop, you basically have a broomstick and a bouncy ball. People laugh, but I actually bought an official
Spalding
"stick" and the old style
Spalding
high-bounce balls, also known as
Spaldeens
. There's a ton of variations to play, but we went with fast pitch. Most have already seen the pics we put up of it, but we played on the Nutter Fort tennis courts. I brought along a board the size of a strike zone and we ratcheted it onto the fence. We stood 40 feet away and just zinged it.
We had the perfect setup in Nutter Fort until it was too dark to continue. We had 2-on-2 as it was Cork and myself as The Bash Brothers taking on Matty Cakes and Spank. As Cork would say, we're stickball heroes. At least on that night we were, maybe not the next. We ended up winning with a shutout. Not only was it a shutout, but it was a combined no-hitter! We switched off pitching every inning and I cranked two homers while Cork was able to hit a house in "leftfield". We're scouting the area out for other venues to play at. You can play it anywhere, but it's much better to be inside an enclosed area so you won't lose the balls. It might not sound like much of a game, but it's way addicting. It's all about contact hitting which I love with fast pitch, but we may try slow pitch one day where the pitcher bounces it once before you swing. Jodine in the mean streets of Jersey was saying that I'm such a kid in that I get pumped up to play stickball. I wouldn't have it any other way, I'm always down for sports competition. A quote that had me laughing was an exchange at the end of the night. "That was good times."- Me. "Yeah, it was good times, but it also sucked."- Matty Cakes. Even when you lose, this game is great.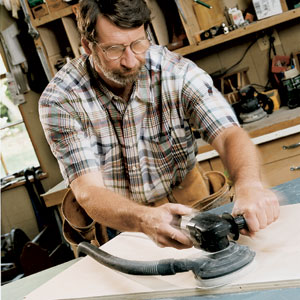 I love having everything organized as most know about me. Probably to a point that I have a bit of OCD in me, some would argue a lot. I've had my ride now for about a year exactly now. I got it last July and since then, I started keeping track of the gas I put into it. I was just curious, no other reason. Gas is just something that people take for granted. You can complain all you want about gas prices, it's not like you're going to rebel. It won't prove a thing. I guess you could get a bike or walk, but realistically, you're not going to. At least in West Virginia, exercise barely exists sadly. We're not always at the top of the nation lists for heart disease, obesity, and tons of other negative things. Back to the gas, over that time, I've spent exactly $1730.25 on gas, which breaks down to $144 a month. Just on gas? Doh. I've never looked at it that way before. I have no clue if that's a bunch or not, but just found it interesting.
You know what is totally impossible for a single guy? Or maybe any guy in general, but I'm sure it gets easier once you have kids. Car seats. What do I mean? I had my little cousin Max in the ride the other day after we all ate and putting that car seat together, I had no luck. Gayle asked if I've ever had babies in my car riding and I'm sure he didn't feel safe, but I did make it home with no injuries, so that's always a plus. I couldn't get the seat unhooked, but was glad to know that my Uncle Bill struggled mightily with this as well. Before that, it was some good family time, you can't go wrong with that. A big crew of us hit up
Colasessano's
in Fairmont, a legendary stop. If you're in the area, you know all about
Colasessano's
pepperoni rolls and pizza, yum.
Colasessano's
and
A's
in the same week, the madness around here, let me tell ya. Two places where legends are made that I talk about a lot in here. I'm spoiled with good food around here. Between those places and Mom's homemade Italian cooking that is the best as it gets, there's no reason to complain.
Time for another CD update. I have a ton to go through coming up, so I'll just throw a few at you every so often. As usual, if you're not a rap fan, you probably want to just skip this section. I figured I'd give a heads up on that front. For those who are interested though, just soak up the recommendations, free of charge as we do around here.
Gucci Mane:
Bird Money
. Out of the CDs I'm reviewing today, this is my least favorite. I do like the title of it at least. It just didn't jump out at me. As me and my buddies would say, I would classify this as happy rap. They're just having a good time, goofing off, that type of deal. That is ok and all, but that route didn't have me excited either. Ones that I'm going to tell you to get are
Rain Mane
,
I'm A Dog
, and
Do The Math
.
Mobb Deep:
The Safe Is Cracked
. There may not be a bad track on this entire thing. If you want some true New York style hip hop, then load up on this. Prodigy was locked up for a while and is now on protective custody, but they still got this out to the fans. Anything you pick on this one is going to deliver.
Twista:
Category F5
. The fastest spitter in the game is at it again. This CD is a tale of two stories. The first half of this is great, the second gets a thumbs down from me. When Twista is good, he's on and does his thing. The tracks he does that on are
Wetter
with Erika Shevon,
Talk To Me
,
Yellow Light
featuring the pimp R. Kelly, and
Yo Body
with Do Or Die. DOD is one of my all time faves, check out some of their stuff if you never have. As far as the bad, I was greatly disappointed in
Billionaire
with Busta Rhymes.
On Top
with Akon, avoid that one as well. The whole thing I'm not impressed with, but it's getting nice reviews online. Either way though, the songs I mentioned are nice at least if nothing else.
Paul Wall:
Fast Life
. This is Paul's first big CD in 2 years. He's still been hitting the mixtape scene strong, so he hasn't went anywhere. People on this worth mentioning include Young Joc, Gorilla Zoe, Lil Webbie, Baby Bash, Too $hort, The Federation, Lil Keke, Trae, Z-Ro, and Tech N9ne. I've always been a fan of his stuff and he has some pretty good flow in my mind. Songs for you to get?
I Need Mo
(the CD's intro which sets the tone),
Daddy Wasn't Home
with a big message, and
I'm Clean
with Z-Ro.
Bird's Dirty of the Week
: A bit of a strange one, but sometimes that goes perfect for this section. We got to Maineville, Ohio for this 21 year old. Tons of pics, check. Some funny taglines for her pics, check. She also pulls off the look that she could probably beat up quite a few dudes, but likes showing her body off at the same time. It's an interesting combo, so check her out:
www.myspace.com/itsrayningtonite
Bird's Video Moment of the Week
: The
Lobstah
crew already knows about this, but we'll get his name out to the masses. As the great DerekHood says, "Ol' Cowboy may be one of my five favorite people on the planet. He's a real straight shooter, and ain't much stands between him and his cold beer." You never know what this guy is going to talk about or what sets him off, so that's what makes it fun. He's an internet sensation, it's the Ol' Cowboy from Tennessee. This is the latest from Ol' Cowboy, he's just rambling on as he does best:
3 Quick Thangs
:
1. It's the end of the DJ Mingle Mixx Era of
Big Brother
. Two of my favorites on the show, Casey and Jordan were both up this week and one had to go home. Yep, Mixx is now at home like the rest of us. We're down to 10 and business is about to pick up with more lying and backstabbing drama. It makes for good entertainment as we like to say.
2. 11-10-09. That's the date the video game fans all know far too well at this point.
Call of Duty: Modern Warfare 2
will be in stores! I might hyperventilate. I took about a month and a half off of
Call of Duty 5
recently to play some other games, but now I'm all energized up and hooked like no other. It's like riding a bike, you don't lose a step.
3. From the latest
Game Informer
, "35 is the age of the average gamer, according to the new ESA study. Additionally, 43% of online gamers are now female, and 68% of all US households play some type of computer or video game."