Today's title of the Blog comes from The_Freak and he picked this out of respect to Biggie Smalls. He picked that one since we recently had the anniversary to Biggie's death. I couldn't pass up on having yet another rap related title in here, so props goes to The_Freak.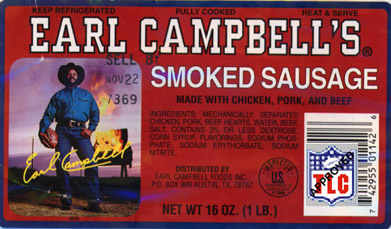 I went to
Wal-Mart
the other night to get my shop on and outside the place I saw a nice sight. I saw a few tables of
Krispy Kreme
doughuts and that's always a good thing to see. It doesn't get much better than these. Anyways, they were selling them by the dozen and making a killing. You can't go wrong either. They had regular glazed for $5 and cream filled ones for $6 a dozen. I had to go with more sugar, so went with the $6 deal. Check out the website if you're bored, as I'm sure one is close to you somewhere:
http://www.krispykreme.com
The other day at work I got to watch a movie. We picked
Without A Paddle
and I thought it'd be cheezy, but it turned out to be pretty good actually. This one features Dax, Seth Green, Matthew Lillard, and Burt Reynolds. It's somewhat like
City Slickers
for the storyline. You have three guys going out to search for a treasure and end up all over the place, getting chased by rednecks who are weed farmers. They also find out the town sheriff is actually the one running the weed farms and they're doing this all from a map their buddy who just died plotted out to find this treasure. They end up finding Burt Reynolds who has lived in a cabin for 30 years after a blizzard killed the guy that is found by the treasure and he leads them on the right path. Confused yet? It's not too hard to follow and it's a pretty good comedy. I'm a big Dax fan and you can't go wrong with him goofing off.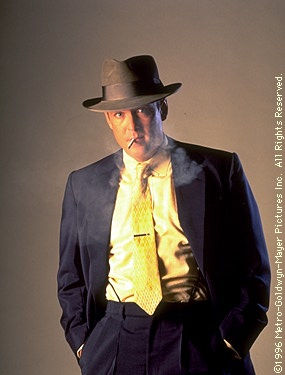 Next Sunday is the annual
#basketball A#BL
fantasy baseball draft. It's a keeper league and we keep five players each year. Who did I keep this year? As far as pitching goes I kept last year's
American League Cy Young
winner Johan Santana. Hopefully he doesn't have a downfall too much in production this year. I also kept reliever, K-Rod, Frankie Rodriguez of the Angels. He brings some smoke and has guys' knees buckling at some of his pitches. On the batting side I kept Yankees teammates Hideki "Godzilla" Matsui as an outfielder and Jorge Posada as a catcher. To round out my five, I have Marcus Giles, 2nd Baseman of the Braves. Underrated. I also loaded up on the traditional fantasy baseball magazine a few days ago. This year I went with Rotowire's production
Fantasy Baseball Guide 2005
with Vlad Guerrero, Ben Sheets, and Justin Morneau on the cover. Fantasy mags keep getting more expensive and this one was $7. It'll be worth it though. Draft time is 6:00 EST on Sunday in the hallowed halls of
mIRC
. Maybe we can get a small revival of
#basketball
starting that night as well, hard to tell.
I'm talking to DerekHood now of
#basketball
fame and we're talking about Hootie or Darius Rucker. I know the group is Hootie, but he's still Hootie to me if that makes sense. Anyways, Derek busts out this quote, "So when does Darius Rucker kill himself?" What's up these commercials he does for
Burger King
? The song is so stupid that it's catchy, but he can't be that low on the totem pole to stoop to this level can he? Apparently, Brooke Burke is in the same situation as she does her best neck accent at the end by saying "Come annnnnddd get it!" Ok, whatever. Just do more
Playboy
or something.
Back to the movie thing. Last night we were bored, so we flipped on
Comedy Central
to watch
Joe Dirt
. I'm not sure what it is, but I'm big on this movie. I could just look at David Spade as this character and be cracking up without him saying anything. Plus you have one of the worst actors ever in Kid Rock, but it makes for good TV since you get to laugh at him too. I guess it's not hard for him to play a redneck dude who thinks he's tough since he does that in real life anyways, so that makes it hilarious to me. The chick in this movie, Brittany Daniel is quality times in this one, even if she has short hair in the movie. She's been in a few other decent movies I see, but nothing worth bragging about. If you're a Spade fan like I am, even you don't want to pick up
Dickie Roberts
. It's that bad. It's not even funny in a Kid Rock kind of way where you feel sorry for the bum that he's actually entertaining.
I'm going to end with some lyrics for you guys to marinate on..
Rapper: E-40 – Song: Mustard & Mayonnaise – Album: Grit & Grind
Throw me a bone and some crumbs, watch me turn it over and flip it
Ballatician, man, ballaholic I'm ballerific
Stop and listen give me yo undivided attention
40 talk like E.F. Hutton... shhhh, people listen
Man that boy there right there be clownin' he do the foo!
Hustle Charlie water that playa there hella coo!
Often imitated but never dismemblicated
Kilo grams of coke and that broccoli I used to weigh it
Smokin' Ahfganny in the candy blue drop the mail
On my way to Richmond to buy me some new apparel
Bendin' corners, gettin' it quick and talkin' bout lookin'
"There go fonzerelli I'm feelin that mans music"
Won't you quit that shit you be talkin, it's big spit
Later for them suckas they tardy they ain't hit
Disobeying from you don't let her see
Get your wonder bread pepperoni watch it increase

Mustard and Mayonnaise! Tennis shoes, lowenheart, drivers Lorenzos, 22's
Big bread, big spread, big scratch, big cars, turf hogs, Cadillacs