It's been a while, so why not fire up a new post for everyone to read and enjoy. We take you on a ride from the past week to see what I've been into. Let's get right into the action.
On Friday night, I went to bed before midnight. I don't know what was up with that. I guess getting about 5 hours a night all week wasn't cutting it without a nap, so I just crashed. Yeah, since I don't party like a rock star, I'm online during the weekends and watching NBA. You know how I roll. You know you're jealous of that exciting life, hah. But I wouldn't have it any other way.
Speaking of Friday, this week at work we watched
Supercross
. I'm not a dirtbike guy and wouldn't even know how to start one up, but usually those type of movies are good. This one is worth the get. A simple storyline of two brothers who are trying to make it professionally on the supercross scene. The racing scenes and tricks were well done. Hot chicks are in it too, so you really can't go wrong. Anyone seen
In The Mix
with Usher yet? It comes out today and it's getting some horrible reviews. Still, I'm thinking of maybe getting that one, who knows. On the cartoon scene,
Chicken Little
came out this week too for rent and it also got bad reviews. Any ideas for my movie this week for the kiddies to watch?
I'm taking a serious beating in my
NCAA 64 Tourney
brackets this year. I'm already down a championship game team (Iowa who I had playing UConn). And to mention that, I've had quite a few upsets that I banked on not go my way, but that's not surprising. On top of that, my Tarheels got ousted by George Mason. Who even knows anything about George Mason? I realize my guys lost their top 6 players from last season's title team, but I thought things would go better than they did. In this area, it's Mounties Mania as the WVU fans are getting rowdy for Thursday's
Sweet 16
rematch with Texas. I think it's a possible win. I'll root for them to do ok. I don't root against WVU basketball like I do for football, that's on another level.
Here's a story I've never mentioned. A while back at my school, this kid got fired up at one of the higher ups. So what does the kid do to show his anger? He literally whips it out and wizzes all over their desk. And no, I couldn't make that up if I tried. You know you're laughing on the inside, but that's messed up stuff you'd see in the movies or something. So there's the juvenile delinquent story of the day for you all.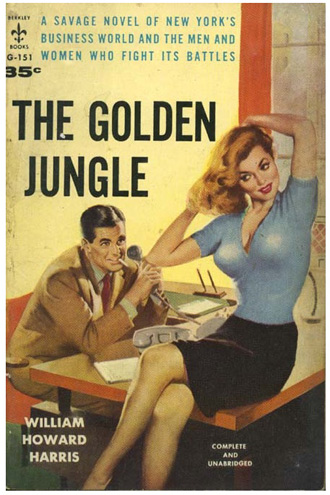 Wrestling time, so feel free to skip or read.
Saturday Night's Main Event
returned after almost 15 years. It was a 2-hour show on primetime
NBC
. It was an awesome show and I wish they'd do it more often. Shane McMahon is nuts, he's a good wrestler for not being an active full time performer. Him and HBK had a solid match. To tie things in with
RAW
, I think the Mickie James/Trish Stratus angle is the best one going in the company right now. Mickie James has been excellent and she's playing her role with the best of them. Next week is the last
RAW
before
WrestleMania
, so that will surely be a hot one to feast on. Vince McMahon said he's going to take on John Cena, that should be funny.
This Sunday at 4:30 Eastern, it's my yearly fantasy baseball draft with the best the internet has to offer. I'm talking a keeper league with 18 members and we're all hardcore into it. Sure, we're fantasy nerds, but we admit it. I could be hooked on much worse. I'm keeping David Wright, Marcus Giles, Hideki Matsui, Johan Santana, and Frankie Rodriguez. I really like my young keepers and hope to have a great draft on Sunday. I'll be sure to bore you with that sometime next week.
A CD update. I got a few more to add to the list over this week. What did I load up on?
AP-9:
On Tha Block
. This is some Bay Area rap and it's great. I've never heard of the guy before to be honest, but since I saw he's Bay Area related, I said it can't be bad at all. I guessed right and it's a great album.
DMC:
Checks, Thugs, & Rock N Roll
. Yep, that DMC of Run DMC fame. This one is strange as it features a lot of rock/rap mixture. I read a thing on how DMC's voice is shot from yelling all mean at shows over the years. If true, I noticed that for sure as he's not nearly as mean and doesn't get to scream things out like old school DMC would do. Not bad though, but not a classic. Still, the group as a whole (and Rev Run is on one song) is probably the greatest of all time. So they could do anything and still get my respect for being true legends.
E-40:
My Ghetto Report Card
. More Bay Area stuff here and E-40 has always been one of my favorites. A style all to his own, there is none like him. He's joined forces with Lil Jon to do some of his production. Don't let that scare you away though as E-40 still keeps it Bay Area on this CD. I liked it from Forty Fonzarelli. A ton of people on this too of course.
3 Quick Thangs:
1. Hey Clark, awesome game you got to see last night from your Michigan boys. Double OT ending at the buzzer, some crazy stuff there. That place had to be a madhouse in person.
2. The first day of spring was yesterday. And as I look out the window today, it's bringing the snow down. Sweet. This was a very weak winter in my area, I was disappointed as I'm a big fan of snowstorms.
3. The big wrestling fans won't have a problem recognizing this guy as he's been awesome now for a while at a young age. Possibly the greatest wrestler in the world today, if not #1, he's way way up there. "American Dragon" Bryan Danielson. And courtesy of
Ring Of Honor Videos
, here's this gem to enjoy, trust me:
http://www.rohvideos.com/BryanDanielson/