Hey, did everyone out there have a nice Christmas? Things went great here, I can't complain one bit. I do have the entire week off, so it can only keep putting me in a real good mood. More on how my Christmas went among other things, but I'll start a few days back. Let's grab that remote and click the rewind button to get back to Friday, that seems like a good start..
Friday's movie at work was
Dukes Of Hazzard
. I liked this one. It isn't anything amazing, but it's a fun movie for what it's worth. I grew up watching the old school show, so I was interested to see how this one went. You can't go wrong with Knoxville and Stifler in a movie and on top of that you get Jessica Simpson bouncing around half naked. Not one of the best movies I've seen this year, but still good enough.
Saturday rolls around and that is my family's big Christmas Eve party at our house. It's a tradition over the years and it's not just for family, it grows each year it seems. Cork and Spank were along for the festivities. It's a festivus for the rest of us. We spent the night loading up on food, watching football, and getting some good stories going. My cousin Kari was the highlight of the night for most though. She was a mess by the time she left and her brother Ozzie had to actually carry her to the car. Fortunately, my cousin Jill taped the whole deal and it was funny for a while. Kari isn't the type to be embarrassed either, so I'm sure she'll live and learn. The funny part to me was that she was throwing around f-bombs. That fits into our family perfectly, hah. Angie, if you still read this, you missed a good time. Usually I don't care to be around drunks whatsoever, but Kari did bring some entertainment. People were joking how we'll be watching that tape for Christmas Eve parties for years to come.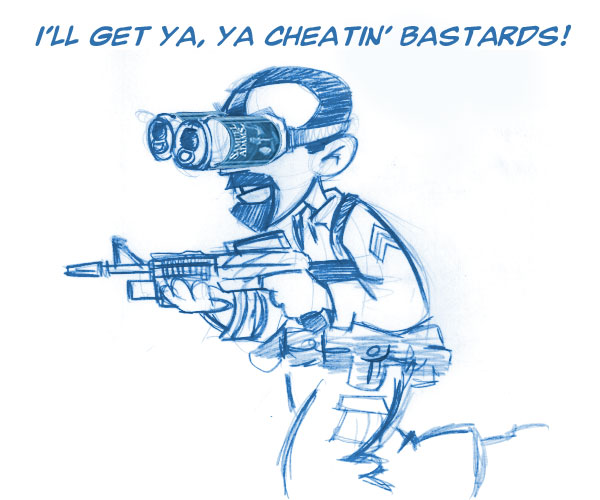 That leaves us to Christmas Day. I wake up at 9:30 to open and give out some gifts. I didn't have to go anywhere all day, so that made things relaxing. I won't bore you with too many things I got, but I did pretty well. I got way too many DVDs. 7 movie DVDs of classics that I've never owned:
Boogie Nights
,
Office Space
,
Old School
,
The Sandlot
,
Rounders
,
Rudy
,
Harold & Kumar Go To White Castle
, and
Rocky I
. Cork got me
Harold & Kumar
and
Rocky I
this year, so props to him. I got him the
Street Fighter 2 Anniversary Collection
for
XBox
and the
2006 ESPN Sports Almanac
.
The Sandlot
is my favorite movie ever, while
Boogie Nights
and
Rudy
are also probably in my top 5 ever. I got 5 wrestling DVDs that I talked about in a previous post and a stretching DVD showing me how to master my splits. If you're an
ECW
freak like me, you must buy
Forever Hardcore
. As I always say, I can write about
ECW
forever (no pun), but I won't. I also loaded up on some hats, clothes, a bookcase, futon, a
WWE
calendar,
Heartbreak & Triumph
(the HBK book which is awesome so far), and some other things. Not too shabby.
I also got
Smash Brothers Melee
for
GameCube
. This is an older game, but I've heard about it over the years and never did buy it. A great game and it's crazy addicting. I wish I had gotten this a while back, it's good for all ages.
Christmas Night rolls around and I hit up the movies with Cork and Abby. Believe it or not, this is the first Christmas Night movie I've ever been to. I know it's tradition for some people, but I never tried that for some reason. Anyways, we go to Fairmont and watch
The Ringer
. You have to go see this one. It's totally hilarious. If you're clueless on the storyline, it's the new Johnny Knoxville movie that has him trying to fix the
Special Olympics
. Also, Katherine Heigl in this one is smokin' hot.
3 Quick Thangs:
1. December 27th birthdays? They are so bad today that I won't even mention it. I'm serious, it's brutal. Check for yourself:
http://www.brainyhistory.com/daysbirth/birth_december_27.html
.
2. My
BuddyProfile
on
AOL Instant Messenger
(DruDown894) seems to be messed up right now. If you ever need an updated CD list, feel free to let me know and I'll send one over of the collection. It's always updated.
3. Rumor has it that Corndog wants to be next in line to give a guest commentary to
The Madhouse Of Bird33
. Details to come soon.