Let's start this week off right. Weekend posts are usually fairly easy to come up with since a lot of action goes down. If you're not a sports fan, you probably don't like these posts, but then again, most of my Blog action deals with sports, so if you're been reading all along, I have you hooked already. I'm actually off work today and that hasn't happened in a while. The bad part is that I have absolutely nothing to do on my off day. I don't have to workout or anything of that nature and other than that, I really don't want to go somewhere and blow more money. I may just sit around and finally get to watching
Rounders
. Yes, I know it's a sin that I haven't seen this movie before, but I'll get to it sooner or later.
I'm in such a coma right now that I just typed up this big thing about my high school football team. Considering I did that in the last Blog, I guess I need to delete that, ugh. I will give one little stat from the team we played though. We played Lewis County, a Triple A team and my crew is Double A. It should be a nice win to beat someone in a higher class, but this wasn't anything to brag about. Lewis supposedly only had 20 kids dressed for their team a few weeks ago. It's the only team in their entire county and they have 20 kids on their football team? As Kasher would say about the USA teams in the
Olympics
or
Ryder Cup
, for shame!
Time for a quick Notre Dame update. Since my buddies around this area will give you the West Virginia football report, I'll stick to my crew. There hasn't been many rumblings this year between ND and WVU fans, so that's kind of surprising. I thought WVU fans would be trash talking me big time since they're predicted to win the title. Then again, my close buddies that are WVU fans don't usually go that route, so I won't say anything bad about WVU football today. I still don't root for them, but I don't think my hatred for them (the team, not my boys) is what it was for say.. 5-10 years ago. A road trip for my Irish this weekend, as we were on
ESPN
in a night game against Michigan State. Michigan State had 6 turnovers, so we should've rolled huge. Well, we ended up winning 31-24 and MSU made a nice comeback in the 2nd half. Still, the Irish got the win. The most important thing and I've said it before, is that we have a stud in the making, true freshman running back, Darius Walker. He's already taken the job away (for the most part) from Ryan Grant, who is no slouch in his game either, being a 1000 yard guy last season. We're still not in the Top 25, ugh. We're 26th in the
AP Poll
, while 29th in the
USA Today Poll
. Up next is three straight home games against Washington, Purdue, and Stanford. Hopefully we can prove some people wrong (I was a doubter myself), but if we stick with the running game, we may be ok this season.
I was also a doubter of Bernard Hopkins beating Oscar De La Hoya on Saturday night. I had a chance to watch it, but I chose to watch the Notre Dame game instead. If I would've left immediately after the ND game and went to watch the fight, I would've been cutting it close, so I didn't take a chance. Besides, like I said in
Lobstah
, if I'm paying money for a Pay Per View, I want to watch the entire thing, even if I'm pitching in with other people. I went to Undernet's #boxing to catch a nice live feed of the fight. Reports had it as a nice match with the scores pretty much dead-on through 8 rounds. Then that's when it all imploded. Down goes Oscar in the 9th! With what you ask? A gut shot! You don't see that often in boxing and a lot of people don't give credit to going to the body as much. They look for the head shot to put the dude to sleep, but the body can slow the dude down a lot. It's weird though seeing a guy like De La Hoya who has abs of steel go down with the ab shot. Shows that it can hurt to anyone, especially if you're caught with something mean right under the ribs. He was down for like a minute after this shot too, which is impressive. Is Hopkins a legend? That's tough to say. He really hasn't faced many "greats" over his span, but that's not totally his fault. Dude is 39 years old, looks like a crackhead (if you couldn't already tell by his pic there), but gets the job done. I was sick and tired of people not saying that Hopkins was old all week, yet they said that De La Hoya is. What? Oscar is 8 years younger. Props to Hopkins though, but I don't think we've seen the last of De La Hoya in a major classic-level fight.
Da Bears! We played the Packers in Green Bay. We were 8 point underdogs according to the bookies. Being a fan of the Bears, I didn't even give us a chance of hope to beat the Pack, who is my Super Bowl pick this year. That pick isn't looking great now though, but who knows. Anyways, you best represent! From the FROZEN TUNDRA OF LAMBEAU FIELD, the Bears put the Pack away, 21-10. Our new coach Lovie Smith, in the offseason, said that his main goal was to beat the Pack and he's already done that. At that time, he said he knew how to beat them, so I guess he was right. We play Moss next week in Minnesota. They better give some love to Thomas Jones though, as he had a whopping 159 total yards for my Bears.
Here's more food recommendations. As I've said before,
Dairy Queen
has the best burgers out there in my opinion and they don't get any respect for this. If you're into
DQ
burgers or even if you're not, you need to try the new
FlameThrower
. I had to check the website to see what was all on it. I'll let the website give us the description: "Made with two all-American, all-beef patties, whole leaf lettuce and tomato, and topped with zesty jalapeño bacon, spicy Pepper Jack cheese and tangy Tabasco Chipotle mayonnaise to create an extra zing." This thing is pretty hot actually if you're into that type of thing. It's big too, so it'll fill up most normal people.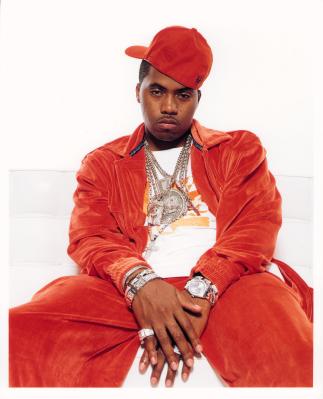 I've been on a roll lately by downloading CDs. I ended up getting three more yesterday. What'd I load up on? AZ's
Final Call
, The Alchemist's
1st Infantry
, and Lil Romeo's
RomeoLand
. If you like the New York scene, you'll be into AZ's stuff from this Brooklyn cat. This is the first CD of his I've gotten before for some reason, but I've heard his stuff. Nas really looks up to him and AZ helped Nas get his start. If you get some of his older CDs, you'll see Nas on a lot of it. The Alchemist I'm not sure what I'm getting here, but I saw the track list and it's loaded up with quality. It may be a mixtape of sorts, but here's a list of who all is on this CD: Styles P, Lloyd Banks, Devin The Dude, Mobb Deep, Nina Sky, Dilated Peoples, Sheek Louch, B-Real, Nas, T.I., and a lot more. It can't be bad with those names can it can it? We'll see. Of course, we get these all before the stores do, so not too shabby. The last is Lil Romeo's new one. Since Romeo is still a kid, this isn't gangsta rap or anything of that nature, but it gives you a good vibe. It's not as childish as you're thinking, but it's a decent CD actually. His Dad is on it of course and he gives out a lot of shout outs to the
New No Limit
. It's probably the same thing anyways from the old, but hard to tell. I figure I'll download more today. Nothing else going on.
It should get interesting with tonight's episode of
RAW
. As noted before, Vince McMahon is set to announce something huge. I just hope it's not something stupid and really is something big. The only match announced is a nice 6-Man Tag featuring Evolution taking on Randy Orton, Chris Benoit, and Mr. Benjamin. If you promise something big, you better deliver. Especially to wrestling fans who have been here before. The surprise factor is what gets wrestling going good and with the downfall it's seeing in ratings at the moment, it's due for some kind of boost. The hot point of wrestling was probably in the 96-98 era. In that time, you had the prime of
nWo
,
DeGeneration X
(my favorite stable of all time), Austin carrying the
WWF
on his shoulders,
ECW
doing their thing, two shows to flip to on Monday nights, and much more. It was kind of a fad then. Everyone and their brother was a wrestling fan and you could go anywhere and strike up a wrestling conversation. Now flip to 2004, and I realize we're a lot older now, but it's very rare to see some true wrestling fans in my area at least. Out of my crew, they all used to watch, but I'm the only one now that is still a diehard fan. 25 years old and one of my favorite things to do is watch wrestling? Yeah, I admit it. I've grown up with it forever, so no point of staying away now, especially if I like it. I always say it's a soap opera for guys.
Tonight brings upon a nice
Monday Night Football
matchup. The way I look at it, I see enough football during the weekends. It's strictly wrestling time on Monday night for me. After
RAW
is over, I'll flip to the game, but only after wrestling is over. We have tonight's battle with Minnesota and Philly, Moss against TO, Culpepper facing McNabb. Moss goes on record to saying he's far and away the best receiver and usually TO isn't afraid to run his mouth off, stayed quiet after these remarks. Does that mean TO wants to show his mouth on the field by his game instead? I still say Moss is in a class of his own as far as receivers go. I'd put Starvin Marvin Harrison at #2 right now, with TO #3. Harrison's stats are unbelievable. He'll go down as one of these Karl Malone/Kevin McHale/Hank Aaron types of players who were greats, but I feel as if they didn't get enough credit for what they achieved, even though they're Hall Of Famers, getting the underrated effect.
I'll end up this piece by leaving you with a little Crime Mob:
Group: Crime Mob -- Song: Knuck If You Buck -- Album: Knuck If You Buck
Yeah
Well I'ma gat totin' pistol holdin'
Nigga on yo damn street
Stompin jumpin bumpin
And we krunck off in this damn thing
Throwin dem bows up at deez hoes
They screamin they bleedin from they nose
But we start to swing we makin niggaz hit the flo'
Ain't no game off in this thang
We be deep off yo party
Crime mob niggaz gettin started
And we niggaz be the hardest
So if a nigga come and run his mouth just like ho
Punch 'em dead up in his nose
And stomp his ass down to the flo'

Knuck if you buck boy [repeat 10x]
Knuck if you buck
Knuck if you buck
Knuck if you buck
Kn Kn Kn Kn Kn Kn
Knuck if you buck boy